Butt augmentation is a cosmetic surgery performed on Newport Beach patients who wish to have a firmer, fuller and rounder butt. Many factors can lead to a flat or deflated backside, such as weight loss, age, and natural gravity. For many, this procedure is sought as an instant enhancement. Fat transfer using fat from the patient's own body, or implants, are popular methods for butt augmentation. Implants are best for patients who have low volume of fat, are relatively thin and desire a dramatic, permanent solution. These implants are generally safe, and will look and feel like natural muscular tissue. Dr. Domanskis usually places the incision in the crease between both cheeks. The implant usually is placed underneath the muscle fascia and either on top or inside the gluteus maximus or butt muscle. The more tissue that covers the implants, the better the result will be. This will all be discussed during the initial consultation. Dr.Domanskis is known for his XL breast expertise and has extended that to XL Butt procedures utilizing custom tissue expanders.
Reviews
"Excellent experience with Dr. Domanskis! I had abdominalplasty and liposuction. He explained the procedures very thoroughly as well as what to expect immediately following my surgery. He was in contact with me by phone as well during the first week post op I felt very safe in his hands. My results are absolutely phenomenal I couldn't be more pleased!"
- W.P. /
Yelp /
Aug 29, 2015
"Rachelle and Dr Domanskis were very polite and very informative with every step! Very happy!!!"
- T.M. /
Google /
Sep 12, 2019
"Dr Domanskis is a plastic  surgeon I heard incredible things about before I even met him.  This is a highly professional office that is very inviting and very comfortable. When you meet the doctor he puts you at ease with your questions that sometimes are a lot , He takes those questions and answers  them in detail and many times with him sketching on what he's going to do .  I have two surgeries coming up actually three LOL, facelift necklift  and breast reconstruction .  I could not be more comfortable with my choice of this award-winning doctor!!!!"
- M.T. /
Yelp /
Aug 09, 2019
"The first time I walked into this warm inviting office I realized this was like no other plastic surgery office . The staff is very professional and very patient in explaining details about your chosen surgery . This office is a no pressure zone and makes you feel very at ease with your choice. Dr. Domanskis is extremely honest with what he can do and what he can't do and what are the real expectations . This award-winning doctor will not tell you what you want to hear which in the end is the most honest a plastic surgeon could be . He will take his time and explain how things are going to be done and how the turnout will be. I am extremely excited for my upcoming surgery which I've wanted to do for a couple of years now and will be following up with the new review in the fall. He books up fast come in and meet him you will not be disappointed !"
- M.T. /
Google /
Aug 09, 2019
"We are so happy we found Dr. Domanskis. We are always welcomed with such genuine kindness from Rachelle. Dr. Domanskis gives you his honest and professional opinion while still keeping your own vision in mind. I am so happy with my XL Expander implants. My breasts look valumptuous and perky and the placement is just fantastic. Very small incisions and I healed up well. I can't wait to get lip implants next! Thank you so much Dr. Domanskis and Rachelle!"
- V.S. /
Google /
May 08, 2019
Previous
Next
During the initial consultation, the body will be evaluated to determine if the patient is a better candidate for a fat transfer or implants. For those who are thin with low fat volume, an implant will be advised. This can either be a silicone implant, with different consistencies. Dr.Domanskis will discuss the type of implants, position and alternatives like BBL fat transfer during the consultation before any decision is made. For those wondering how an implant will look and feel, the technology advancement of today produces implants that are natural and safe for long-term use.
For XL BUTT Dr.Domanskis has introduced a new approach. Most XL patients do not get the volume that they wish with standard butt implants whose size is limited and space available in the buttock is also limited. So, he has pioneered once again the placement of custom tissue expanders. These are placed through the same incision(s) and then partially inflated at surgery with saline. A filling port is placed either in the inner thigh or another inconspicuous location through a small cut. This port is connected to the XL butt tissue expander.
Ambulation and usual activity can be resumed much quicker than either with BBL or Butt implant and even sitting and laying on the buttocks.
After a period of time to allow the wound to heal and the XL Tissue expander to become encapsulated in the location placed by Dr.Domanskis, expansion can occur through the port which is under the tissue in a remote location like the inner thigh. Approximately, 60-100cc can be placed in each expander about once every other week with little downtime. If there was a problem, then fluid may easily also be removed from the tissue expander through the valve.
So, XL sizes can so be usually achieved safely and with fewer complications and with better results. Once the size that the patient wishes is achieved, the tissue expander can be replaced by a standard or custom XL Butt implant.
Dr. Domanskis can perform XL Butt Tissue Enlargement with XL Butt Tissue Expanders on anyone that also has had BBL or smaller butt implants placed and wishes to go to an XL size.
Other procedures like liposuction of the flanks can be added at the same operation.
The cost of Butt Enlargement will vary depending on if it is liposuction with fat transfer to buttock(BBL), standard butt implants or XL BUTT ENLARGEMENT with custom XL butt tissue expanders.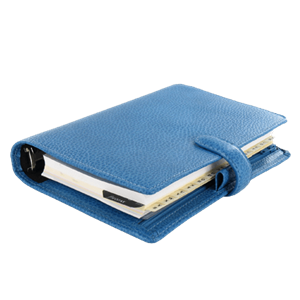 Plan Your Procedure
Average Cost

$7,500

-

$10,000

Recovery Time

7-14 Days

Average Procedure Time

2 Hours

Post-op Follow-up

2 Months

Procedure Recovery Location

Out-Patient
Contact Us
The quality of the implants used and the expertise of the surgeon are very important factors when it comes to the aesthetic satisfaction after the procedure. The implants should look and feel natural especially after the swelling subsides. When done correctly, your buttocks should look as natural as someone who spent weeks at the gym.
This will depend on the patient's body and personal goals. Natural method of fat transfers is advised if the patient has enough fat deposits that can be grafted and reinstated in a deflated butt. However, if the patient is thin, an implant is recommended as there may not be enough fat to transfer. It is also important to note that fat transfers do not last forever, and eventually the body will reabsorb some of the fat. An implant offers a permanent solution. Dr.Domanskis will discuss the pros and cons of techniques so that the best decision can be made to meet the patient's overall goals, especially those desiring an XL Butt.
In the first couple of weeks after surgery, the patient must not put any weight on the buttocks and should place the weight on the thighs instead. Once the pain and swelling subside, the patient will be able to sit and go back to their normal routine. A soft pillow in the first several months will help ease some pressure. The implants are placed on the upper part of the buttocks and so patients must not be anxious if they are sitting on the implants.
Placement of a XL BUTT tissue expander will decrease the time significantly as to sitting and laying directly on the buttock.
Any significant weight gain after a cosmetic buttocks surgery may compromise the surgical results, primarily after BBL. This is a concern especially after a butt augmentation because fats are deposited in the buttocks area first, which will affect the shape and contour the surgery already achieved. It is best to maintain a healthy lifestyle with good diet and regular exercise to ensure the long-term effect of this procedure
Related Procedures