Newport Beach plastic surgeon, Dr. Edward Domanskis, offers breast augmentation with a lift for patients who desire to improve the appearance of sagging breasts, while at the same time, add volume. It is a two-part surgery that involves removing excess skin and tissue while tightening the underlying muscles to give the breast a firmer, higher appearance. The second part of the surgery involves the placement of a silicone or saline implant to add size and fullness. This combined surgery is very common and the results are long-lasting. During the initial consultation with Dr. Domanskis, an examination will take place so that he can determine if a lift alone will provide the desired results, or if an implant will be needed during surgery to attain the patient's aesthetic goals.
Reviews
"Excellent experience with Dr. Domanskis! I had abdominalplasty and liposuction. He explained the procedures very thoroughly as well as what to expect immediately following my surgery. He was in contact with me by phone as well during the first week post op I felt very safe in his hands. My results are absolutely phenomenal I couldn't be more pleased!"
- W.P. /
Yelp /
Aug 29, 2015
"I want to say thank you to Dr. Domanskis, & Rachelle, both are kind and understanding to my needs, Dr. Domanskis performed Rhinoplasty & Permalip implants, the price was perfect and my nose is still swelling down but I'm satisfied with the outcome, I gave 5 stars for understanding my needs & making me feel welcomed. Very experienced, Great results Thank you. Jasmine"
- J.B. /
Yelp /
Apr 13, 2017
"Excellent Plastic Surgeon. I trust him completely and he has never let me down. I have referred many friends to the doctor and all are extremely happy with their results."
- Anonymous /
Healthgrades /
Mar 27, 2017
"My experience at Dr Domanskis office was not only superior but very professional. The procedure was explained in great detail. Not only did I appreciate his professionalism but his kind and gentle manner. After my surgery he followed up on a daily basis to make sure I was comfortable and not experiencing any discomfort. Rochelle his office manager exhibits like Dr Domanskis a professional and caring manner. I would highly recommend his services. I am very pleased with my results.Respectfully, Katherine A. Rucker"
- K.R. /
Google /
Jun 01, 2016
"Let me start by saying that I have seen many specialists during my lifetime due to a congenital condition, so when I say that Dr. Domanskis is one of the best, trust me !!! Not only did he empathize with my situation but most importantly, and the main reason I came back for the procedure, was his honesty!!! Very hard to find an honest surgeon that will take the time to give his real input and really put the patient first.  Prior to the surgery, we discussed some details and he really listened to the way I wanted it done and he performed accordingly.  I am very happy with my results.  I am returning to him for some revisions due to personal preference on the esthetics however it's 200% better than what it was before !!! Moreover, I do want to mention Rachelle as she was very sweet and helpful during the whole process!!! Thank you again :))))"
- S.T. /
Yelp /
May 20, 2016
Previous
Next
Surgical Technique

@headingTag>
The surgery begins with the breast lift before placing the implant. During the procedure, excess skin is trimmed away, the underlying tissues are tightened with sutures and the breast is reshaped. This completes the lift portion of the procedure. Sometimes the areola is also reduced and the nipple repositioned. When the lift is done, the breast implant will be placed either on top of the chest muscle or underneath it based on the patient's condition.
Breast Lift Incision

@headingTag>
All breast lift procedures will require incisions due to the removal of skin. There are several incision patterns that can be considered:
Incision made along the line surrounding the areola;
Incision made along the line surrounding the areola plus a vertical incision down to the natural crease below the breast; and,
Incision made along the line surrounding the areola plus a vertical incision down to the natural crease below the breast, then another horizontal line following the direction of the fold under the breast.
Peri-Areolar Uplift & Implants

@headingTag>
Dr. Domanskis frequently performs a modified version of a traditional breast augmentation with breast lift, known as a Breast Augmentation with Peri-Areolar Uplift. The procedure is a modified (Nipple) uplift to increase the distance between the lower edge of the areolar and infra-mammary fold. The incision is made along the upper edge of the areola, and an ellipse of skin (maximum 1 inch) is removed. The augmentation is performed through this incision and once the augmentation is complete the incision is closed, creating the lift. This procedure is not to be mistaken for a Full Mastopexy, or Full Breast Lift, but rather a modified lift to enhance a breast with slight to moderate ptosis.
Breast Augmentation

@headingTag>
Breast augmentation is a common procedure in plastic surgery. Patients can choose between a silicone implant and one that is filled with saline. The type of implant chosen depends on the patient's aesthetic goals and the chest form. Some surgeons prefer to do a breast lift, and then see how the shape is affected before moving forward with implants. There are cases when patients are content with the results of the breast lift and no longer desire to have the augmentation portion.
During/After Surgery

@headingTag>
This surgery is an outpatient procedure and is performed in an accredited surgical facility. General anesthesia is used. Following the procedure, patients will need to limit movement, especially in the chest area for approximately 48 hours. Because this surgery represents a combination of procedures, the recovery is a bit longer and can take up to 8-10 weeks to recover. Optimal results will be evident within 6-12 months. This is the time period it takes for the implants to settle in their new position and for the scars to heal.
Expected Cost

@headingTag>
Breast augmentation with a lift averages in cost between $9,000 to $12,000. The factors for this price range include what type of implant is used and the complexity of the surgical case. Cosmetic surgeries of this nature are typically not covered by insurance.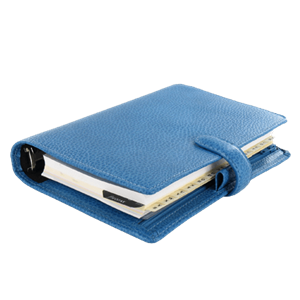 Plan Your Procedure
Average Cost

$9,000

-

$12,000

Recovery Time

2-4 Weeks

Average Procedure Time

2-4 Hours

Post-op Follow-up

2 Weeks

Procedure Recovery Location

Outpatient
Contact Us
Breast Aug With Lift FAQs

@headingTag>
Implants for Breast Sag?

@headingTag>
Implants will surely help increase breast size, but it is a breast lift that resolves the sagging. Breast sag is caused by overstretched skin that has lost its elasticity due to natural conditions such as pregnancy, weight loss or aging. Placing an implant does not correct the breast projection, in fact, it could make it worse. A lift corrects any sagging to create a tighter breast appearance.
Secondary Surgery?

@headingTag>
Breast lifts can last for years, especially when patients adhere to a healthy lifestyle. Any significant weight gain or additional pregnancies could compromise the results of the surgery. This is why it is recommended to have this type of surgery when the patient is at or near their goal weight and do not plan to become pregnant in the future. As for breast implants, while they may not last a lifetime, they are manufactured to last up to 15 years or longer
Unsightly Scars?

@headingTag>
Due to the nature of the procedure, scarring is unavoidable. The incisions made during a breast lift are patterned to best meet the aesthetic goals of the patient. Although these incisions can be concealed under clothing, they will still exist. The good news, is that over time and with proper scar care, they do fade and become barely noticeable. Most women find that their new shape and beautiful figure outweigh the scarring.
Related Procedures