A breast lift is a cosmetic procedure to correct a breast that sags and droops downward. It is a technique that removes and tightens excess skin on and around the breast to restore a youthful, perky breast appearance. Orange County plastic surgeon, Dr. Ed Domanskis, frequently performs breast lift procedures and uses several varying techniques depending on the patient's surgical case. While the primary purpose of breast augmentation surgery is to increase the breast size; the ultimate objective during mastopexy is to lift up the droopy breast. This surgery tightens the stretched skin so that the breast projects naturally forward and sits higher on the chest wall. This improves the breasts contour and sometimes, adding additional volume with implants is not necessary.
Not all patients who undergo breast lift surgery will need or want an additional enhancement in size, however, there are many women who do want that extra size. During the consultation, Dr. Domanskis will discuss options for increasing breast volume by placing an implant during surgery, which could consist of a saline or silicone implant, or a B-Lite breast implant. He may also recommend a fat transfer in some cases. There are a number of options for size enhancement once the breasts are lifted.
Breast Lift Reviews
"Have not met Mr. Domanskis yet. But I called and set up my consultation. Rochelle was super sweet and answered all my questions. I'll be back to update soon. I'll be having a breast lift with XL breast augmentation. I'm so excited. Will be updating in the next few months. Wish me luck:)"
- S.B. /
Yelp /
Jul 16, 2017
"i HAD MY TUMMY TUCK AND BREAST LIFTED AND MADE BIGGER. THE DR. WAS GREAT. WORK DOVE VERY HAPPY WITH AND WOULD LET HIM WORK ON MY BODY IMPROVEMENTS ANY TIME. I LIKE THE STAFF AND DR.DOMANSKIS HE IS A GREAT DR."
- Anonymous /
RateMDs /
Aug 19, 2013
Previous
Next
During a breast lift surgery, incisions will be made around the skin-color line of the areola. It may extend vertically, down to the crease of the breast, or extend further to a horizontal incision following the breast crease direction. How extensive the incision will be depends on how much skin must be removed. The excess skin will be trimmed away and the underlying tissues tightened. The remaining skin will be stretched up and closed with sutures. An implant placed underneath the chest muscle may also supplement the lift as it can provide additional support in keeping the improved projection in place.
Women who contemplate undergoing breast lift surgery often wonder what the incisions will look like and how bad the scarring will be after the procedure. The incisions vary depending on how severe the breast sagging is and how much tissue volume is present. The most common incisions are noted below.
Incision made along the line surrounding the areola
Incision made along the line surrounding the areola, plus a vertical incision down to the natural crease below the breast
Incision made along the line surrounding the areola, plus a vertical incision down to the natural crease below the breast, and another horizontal line following the direction of the breast fold.
Patients who have completed pregnancies or who have lost a significant amount of weight often find their breasts sagging and deflated. Age and gravity can also play a role in this. A breast lift is designed to surgically improve the shape of the breasts by removing excess skin, lifting the breasts to a higher position, and tightening them for a younger appearance. Women who desire larger breasts after the lift may be candidates for a breast implant such as silicone or saline, or in some cases a fat transfer. All of these are great options to enhance the size along with the lift.
Dr. Domanskis also offers B-Lite breast implants, a newer revolutionary lighter-weight implant made of tiny microspheres that reside within the standard medical grade silicone gel. Proven to be up to 30% lighter than standard implants, Dr. Domanskis may recommend B-Lite to breast lift patients to help decrease the weight of the implant so that the newly lifted breast stays lifted and secure. In most cases, this would be a consideration for patients who seek a much larger breast size than before. Women seeking extra large breasts after a breast lift surgery may be great candidates for B-Lite because the implants are lighter, yet still produce a natural look and feel without compromising the lifted surgical results.
Breast lift surgery is performed using general anesthesia at an accredited surgery facility. On average, the procedure may last up to 2 hours. The recovery will vary as some patients will have had a breast lift in combination with a reduction surgery, or with augmentation using implants. Regardless, patients will be encouraged to move around within the first 48 hours. Activities such as carrying heavy objects or any activity that puts pressure on the chest must be avoided. Most patients can resume normal activities within a couple of weeks, but exercise should not be attempted for 6-8 weeks. Scars are part of the process, but with extra care the marks will heal and fade, and many patients feel they become secondary to a more beautiful breast appearance.
Breast lifts can cost around $4,500 to $6,000 depending on how extensive the surgery is. Additional procedures such as placing breast implants will increase the total cost up to $7,500 to $9,000. Insurance does not cover breast lift surgery as it is considered cosmetic in nature. There are few exceptions depending on the patient's special circumstances, so it is best to confirm with the insurance coordinator if any cover is valid.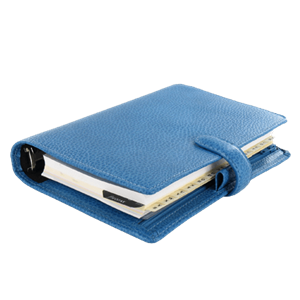 Plan Your Procedure
Average Cost

$6,500

-

$10,000

Recovery Time

7-14 Days

Average Procedure Time

2 Hours

Post-op Follow-up

2 Months

Procedure Recovery Location

Out-Patient
Contact Us
It depends on the patient's aesthetic goals and the current breast form. A breast lift will help correct a sagging, drooping breast. Many times after this surgery, patients are happy with their breast size because the lift alone creates a fuller breast. If the patient wishes to have more volume and increase the breast size, implants will resolve this issue. Before surgery, a thorough consultation and assessment will be provided, and the surgeon will recommend if a lift alone is all that is needed, or if an augmentation and a lift may be done as a combination surgery.
It is common in a breast lift procedure that the nipple is repositioned so that it looks proportional to the newly shaped breast. When excess skin is trimmed away, a portion of an overly stretched areola (the colored skin around the nipple) is simultaneously trimmed away. The goal is for the nipple and areola to be within a normal size and position.
When incisions are made to trim away the skin, scars are an inevitable part of the process. Plastic surgeons are experts when it comes to minimizing scarring with precise techniques when it comes to incisions and suturing. A post-surgery scar care program will be provided, and patients are strongly encouraged to follow the plan so that healing is healthy and quick.
Related Procedures