About En Bloc Capsulectomy
Today, information about virtually any topic is available online to anyone with an interest, including information about breast augmentation and breast revision. However, board-certified plastic surgeon Dr. Domanskis feels an obligation as a medical practitioner to provide certain facts to help educate those considering plastic surgery. He and his staff at his surgery center in Orange County are dedicated to making sure patients have all the information they need before undergoing a surgical procedure. The following information about the en bloc capsulectomy is intended purely as patient and potential patient education.
What is an en bloc capsulectomy?
An en bloc capsulectomy is when the silicone or saline breast implant and its surrounding fibrous capsule is removed together "en bloc." This differs from another technique, which involves cutting into the capsule, removing the breast implant, and then, after this, removing the capsule.
Why would I want to have an en bloc capsulectomy?
An en bloc breast capsulectomy, when performed properly, will cause the least amount of contamination of the breast.
Who performs en bloc capsulectomy?
An en bloc capsulectomy should only be performed by a plastic surgeon certified by the American Board of Plastic Surgery and who has vast experience with breast surgery — breast implants in particular.
Where is an en bloc capsulectomy performed?
Dr. Domanskis usually performs this surgery in an accredited outpatient surgical facility or hospital, whichever the patient wishes.
Do I need a general anesthetic?
Dr. Domanskis usually recommends a general anesthetic, but it can be performed under intravenous sedation.
How long does an en bloc capsulectomy take?
An en bloc capsulectomy usually takes Dr. Domanskis about two hours.
What do you do with the capsule and implant that is removed en bloc?
Dr. Domanskis normally sends this to the pathologist to be examined.
What is the pathologist looking for?
The pathologist is looking for any abnormalities that are in the capsule.
What types of abnormalities can be found in the capsules?
The most serious is an unusual type of lymphoma called Breast Implant-Associated Anaplastic Large Cell Lymphoma (BIA-ALCL), or BIA-ALCL. BIA-ALCL is not breast cancer — it is a type of non-Hodgkin's lymphoma (cancer of the immune system). To date, it has been found in about 500 patients who have breast implants.
What causes this lymphoma?
No one knows what causes this type of lymphoma. However, it has only been associated with textured breast implants, both silicone and saline.
Tell me more about this lymphoma.
BIA-ALCL is a rare and highly treatable type of lymphoma that can develop around breast implants. BIA-ALCL occurs most frequently in patients who have breast implants with textured surfaces. This is a cancer of the immune system, not a type of breast cancer. The current lifetime risk of BIA-ALCL is estimated to be 1:3817 – 1:30,000 for women with textured implants based upon current confirmed cases and textured implant sales data over the past two decades. When caught early, BIA-ALCL is usually curable.
Common symptoms include breast enlargement, pain, asymmetry, lumps in the breast or armpit, overlying skin rash, hardening of the breast, or a large fluid collection. These symptoms typically develop at least more than one year after receiving an implant, and on average, after 8 to 10 years. For any patient experiencing these or any symptoms, they should see their doctor for evaluation.
BIA-ALCL has been found with both silicone and saline implants and both breast cancer reconstruction and cosmetic patients. To date, there are no confirmed BIA-ALCL cases that involve only a smooth implant. BIA-ALCL patients seem to have an allergic reaction to textured devices over many years. Currently, it is not possible to test for who is at risk of this disease.
How is lymphoma diagnosed besides by the pathologist examining the capsule? What signs do I look for?
The most common symptoms are unexplained breast enlargement, asymmetry, fluid buildup, or a lump in the breast or armpit. However, rarely, symptoms may be more subtle, such as overlying skin rash and hardening of the breast. Women who develop these symptoms should see their physician to be evaluated with a physical exam and further testing.
Schedule a follow-up appointment with your treating physician to discuss any concerns you may have about your breast health.

Following a physical examination, patients with BIA-ALCL symptoms may receive an ultrasound or a magnetic resonance imaging (MRI) of the symptomatic breast to evaluate for fluid or lumps around the implant and in the lymph nodes.

If fluid or a mass is found, patients will require a needle biopsy with drainage of the fluid to test for BIA-ALCL. This fluid will be tested by a pathologist for CD30 immune staining (CD30IHC). Testing for CD30IHC is required to confirm a diagnosis or rule out BIA-ALCL. Fluid collections ruled out by CD30IHC for BIA-ALCL will be treated as typical seromas by a physician. Specimens not tested for CD30 may miss the diagnosis of BIA-ALCL.
En Bloc Encapsulation FAQs
What other reasons are there for having an en bloc capsulectomy?
Many women have had health issues that they believe were caused by breast implants. Many have felt much improvement after their removal.
Are there any negatives to getting an en bloc capsulectomy?
Sometimes, the incision to do an en bloc capsulectomy needs to be longer to have good visualization to remove everything en bloc. This results in a longer scar.
How long is the recovery from an en bloc capsulectomy?
The recovery from an en bloc capsulectomy usually requires several days of abstaining from light activity and a full two weeks before resuming heavy activity. Heavy activity includes anything that would raise your blood pressure and possibly cause you to bleed. The healing process with swelling continues after this for a year and often longer.
Is an en bloc capsulectomy painful?
Yes, it can be painful, especially if the breast implant has been placed under the pectoralis muscle.
Do I get pain pills?
Yes, we do give patients pain pills.
Are other complications possible?
Yes. Other complications can include bleeding, which may require another surgery; infection, which would be treated with antibiotics; loss of sensation; unevenness of the breasts; scarring; and a feeling of hardness, which usually goes away. Possible serious complications include pulmonary embolus, or a blood clot, that forms in the leg and travels to the lungs that, in rare cases, may cause death.
How can I prevent these complications?
You can limit these complications by refraining from aspirin or compounds that contain aspirin, as well as herbals. Also, it is critical to limit your activity after the surgery for a minimum of two weeks. Finally, you should move around, at least your legs, to prevent clots from forming. You should also tell Dr. Domanskis if you have had any problems with bleeding in the past or are taking any medications and/or drugs.
How much does an en bloc capsulectomy cost?
An en bloc capsulectomy price is $6,500 for this procedure only.
Will I possibly need any other procedure at the same time?
It really depends on whether your breasts are droopy, and you want them reshaped or lifted.
Will my insurance cover an en bloc capsulectomy?
Your insurance may cover an en bloc capsulectomy, but you would need to contact them. We do provide you the information, like an operative report, to submit to your carrier.
Can I have other cosmetic procedures done at the same time?
Yes, other cosmetic procedures can be done during the same operation.
Do you offer financing?
Yes, we have several financing companies that offer excellent financing options. If our patient does not qualify, we offer in-house financing.
Where is your office?
Dr. Domanskis's main office is in Newport Beach, CA, but he also has a satellite office in Miami and operates in San Francisco, as well as Anguilla, Nassau, and the EU.
How long do I need to be there?
It would be preferable to be in the area for two weeks, but in most cases, that is not possible. Some of Dr. Domanskis's patients have returned home after just a couple of days.
Can you help with travel arrangements?
Yes, we can help with all travel arrangements.
How can I arrange a consultation if I am far away from your offices?
Dr. Domanskis does offer FaceTime, Skype, and What'sApp complimentary consultations.
What happens if I have a complication?
We offer complication insurance for a nominal charge that should cover the costs of complication care.
Reviews
"Excellent experience with Dr. Domanskis! I had abdominalplasty and liposuction. He explained the procedures very thoroughly as well as what to expect immediately following my surgery. He was in contact with me by phone as well during the first week post op I felt very safe in his hands. My results are absolutely phenomenal I couldn't be more pleased!"
- W.P. /
Yelp /
Aug 29, 2015
"We are so happy we found Dr. Domanskis. We are always welcomed with such genuine kindness from Rachelle. Dr. Domanskis gives you his honest and professional opinion while still keeping your own vision in mind. I am so happy with my XL Expander implants. My breasts look valumptuous and perky and the placement is just fantastic. Very small incisions and I healed up well. I can't wait to get lip implants next! Thank you so much Dr. Domanskis and Rachelle!"
- V.S. /
Google /
May 08, 2019
"I had such a great time at Dr. D's office everyone was so nice and very accommodating. I will be back very soon."
- P.H. /
Yelp /
Apr 27, 2019
"Dr Domanskis saved me! My promised implant job before meeting him ended up not good and me distressed. Dr Domanskis was very compassionate and clear during my consultations. He said i may need 2 surgeries, and incredibely he did it all in one surgery and repaired 2 very different looking breasts to look the same and fuller! I couldnt be happier. His knowledge and skill level is second to none (I have had more than 1 breast surgery in my time). I HIGHLY recommend him and will always go back to him if needed for other things in the future! Thanks Dr. Dom! :)"
- Anonymous /
RateMDs /
Feb 20, 2019
"I'm a new patient of Dr. Domanskis and met him under emergency circumstances (that a previous monster surgeon had done to me.) I was over a month post-op of breast lift, replacement and reconstruction surgery for the second time in less than a year and was left with LITERALLY hundreds of stitches in my breasts and a huge hole for the second time that was the size of a quarter and my implant was exposed and This was not only a repeat of what happened to me in Feb 2018 of last year but this time I knew better from past experience (that ended up putting me in the hospital for a deadly staph infection in July 2018) That it's best I find a competent Dr. Who is highly recommended. I called my Oncologists and immediately they said Dr. Domanskis is the best! Couldn't agree more! Truly from the time I called Initially which was in the AM on a Monday I was taken care of by Rachelle and she made sure I was in to see the Dr by 2:00 that day. When I met Dr. Domanskis I was already so fearful of Dr.'s and the lack of care if I had been shown previously, I was surprised at the time and effort he put into listening to me and removing all the hundreds of stitches that should have been taken out weeks ago and the amount of concern Dr. D shows me when taking a culture of the wound to make sure I did not have another staph infection like last time. He sat and slowly explained everything that was hoiu on and what my options would be. Come Friday I opted to have the implant extracted in his office and to my surprise, it was not only painless but super fast and I'm currently healing and looking forward to having Dr. Domanskis help reconstruct what the monster surgeon had done to my body. I have so much faith in Rr. Domanskis and love this place! I know hands down that I will be cared for and taken care of here. This Dr. and his team (Rachelle) treated me like family or an existing patient, it's not about money here it's about caring for the patient and they really do!!"
- H.W. /
Google /
Feb 01, 2019
Previous
Next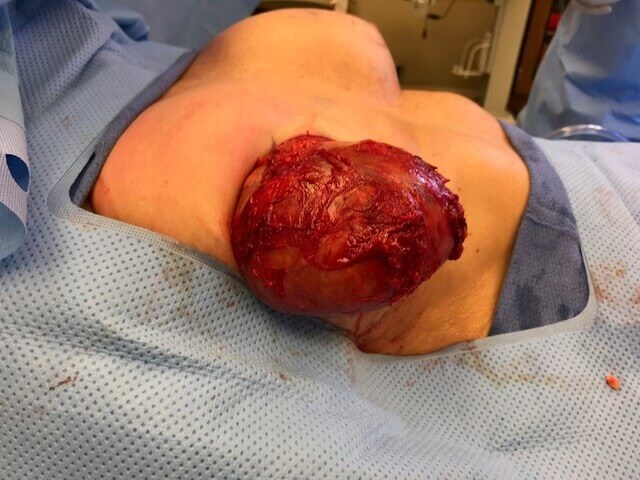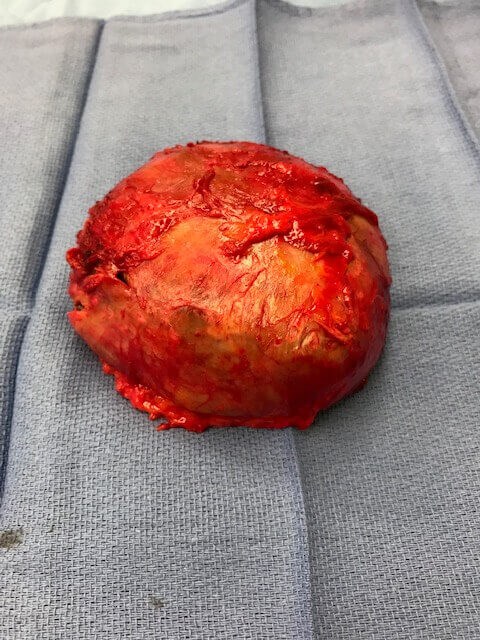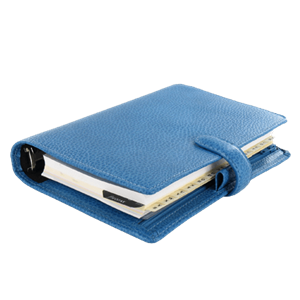 The Right revision for you
If you believe you are experiencing capsular contracture, an evaluation with Dr. Domanskis can help determine whether you need traditional breast revision or en bloc capsulectomy. Dr. Domanskis has extensive experience with breast surgeries and has in-depth knowledge about the advantages and complications associated with each procedure. If he determines that you do require a removal, you can feel certain that he will choose the best option for your specific body and health.