Chin augmentation is a cosmetic procedure that enhances the contours of the chin while strengthening the jaw line. Dr. Ed Domanskis performs chin augmentation using a semi-solid, silicone implant. During surgery, he usually places the incision either through the mouth or underneath the chin, and then places the implant underneath the muscle and on top of the jawbone. When inserted, chin implants are fitted into a surgically constructed chin pocket so that they will stay firmly in place. The result is a stronger jaw line and a more defined facial profile. Sometimes, fillers may also be used, or an autologous approach where bone is taken from the rib or hip and used in the chin. Dr. Domanskis will explain all of the options during the initial consultation.
Reviews
"Excellent experience with Dr. Domanskis! I had abdominalplasty and liposuction. He explained the procedures very thoroughly as well as what to expect immediately following my surgery. He was in contact with me by phone as well during the first week post op I felt very safe in his hands. My results are absolutely phenomenal I couldn't be more pleased!"
- W.P. /
Yelp /
Aug 29, 2015
"We are so happy we found Dr. Domanskis. We are always welcomed with such genuine kindness from Rachelle. Dr. Domanskis gives you his honest and professional opinion while still keeping your own vision in mind. I am so happy with my XL Expander implants. My breasts look valumptuous and perky and the placement is just fantastic. Very small incisions and I healed up well. I can't wait to get lip implants next! Thank you so much Dr. Domanskis and Rachelle!"
- V.S. /
Google /
May 08, 2019
"I had such a great time at Dr. D's office everyone was so nice and very accommodating. I will be back very soon."
- P.H. /
Yelp /
Apr 27, 2019
"Dr Domanskis saved me! My promised implant job before meeting him ended up not good and me distressed. Dr Domanskis was very compassionate and clear during my consultations. He said i may need 2 surgeries, and incredibely he did it all in one surgery and repaired 2 very different looking breasts to look the same and fuller! I couldnt be happier. His knowledge and skill level is second to none (I have had more than 1 breast surgery in my time). I HIGHLY recommend him and will always go back to him if needed for other things in the future! Thanks Dr. Dom! :)"
- Anonymous /
RateMDs /
Feb 20, 2019
"I'm a new patient of Dr. Domanskis and met him under emergency circumstances (that a previous monster surgeon had done to me.) I was over a month post-op of breast lift, replacement and reconstruction surgery for the second time in less than a year and was left with LITERALLY hundreds of stitches in my breasts and a huge hole for the second time that was the size of a quarter and my implant was exposed and This was not only a repeat of what happened to me in Feb 2018 of last year but this time I knew better from past experience (that ended up putting me in the hospital for a deadly staph infection in July 2018) That it's best I find a competent Dr. Who is highly recommended. I called my Oncologists and immediately they said Dr. Domanskis is the best! Couldn't agree more! Truly from the time I called Initially which was in the AM on a Monday I was taken care of by Rachelle and she made sure I was in to see the Dr by 2:00 that day. When I met Dr. Domanskis I was already so fearful of Dr.'s and the lack of care if I had been shown previously, I was surprised at the time and effort he put into listening to me and removing all the hundreds of stitches that should have been taken out weeks ago and the amount of concern Dr. D shows me when taking a culture of the wound to make sure I did not have another staph infection like last time. He sat and slowly explained everything that was hoiu on and what my options would be. Come Friday I opted to have the implant extracted in his office and to my surprise, it was not only painless but super fast and I'm currently healing and looking forward to having Dr. Domanskis help reconstruct what the monster surgeon had done to my body. I have so much faith in Rr. Domanskis and love this place! I know hands down that I will be cared for and taken care of here. This Dr. and his team (Rachelle) treated me like family or an existing patient, it's not about money here it's about caring for the patient and they really do!!"
- H.W. /
Google /
Feb 01, 2019
Previous
Next
During chin augmentation, the implant is positioned over the bone below the lips. A pocket is created, which will hold the prosthesis in place. Sometimes the bone is shaved to create the necessary groove for the implant. Incisions are commonly placed either on the underside of the chin or inside the lip, just between where the lower lip meets the gum. Both of these incision points allows for minimal scarring. The results after this procedure are almost always positive for patients. An experienced surgeon will create subtle results, yet dramatic enough to make a significant improvement to a person's appearance and profile.
Chin implant surgery uses either IV sedation or general anesthesia depending on the surgical case. The procedure is performed in an accredited surgical facility. It may last up to 2 hours. A liquid diet is usually recommended in the first 3 days to avoid any pressure around the chin as the sutures are sensitive until healed. The patient is allowed only light activities until the second week. There will be numbness on the area surrounding the implant. While this is normal, the sensation will gradually improve as weeks pass. As with any implant surgery, it generally takes up to a full year for the implant to settle into position and create a final result that is soft, natural and normal in feeling.
On average, the cost for chin augmentation surgery can range from $2,500 to $3,500. Factors that affect cost are the type of implants used or if there are other cosmetic procedures done in conjunction with the augmentation.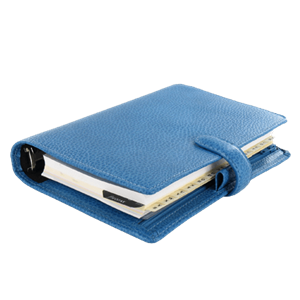 Plan Your Procedure
Average Cost

$3,000

-

$4,000

Recovery Time

7-14 Days

Average Procedure Time

1 Hours

Post-op Follow-up

2 Months

Procedure Recovery Location

Out-Patient
Contact Us
Chin augmentation is designed to emphasize the jaw line and create a balanced overall facial appearance. If there are excess fat deposits under the chin, which creates an impression of a double chin, liposuction may be performed. Before any cosmetic surgery, it is advised that the patient is close or already at their goal weight so it doesn't compromise the positive results of surgery. Sometimes, liposuction is sufficient as it already defines the chin without ever needing an implant.
Yes. With the implant and surrounding tissues adjusting to its new position, there will be a loss of sensation around the chin area and the skin around it will feel tighter than usual. This is an expected reaction post-surgery and shouldn't be a cause of anxiety. Eventually, sensitivity will return to normal, but it may take several months before the patient can regain sensation. The improvement will be gradual during the course of a year.
The incisions made during a chin augmentation procedure are placed inconspicuously within the inside of the lip or under the chin, therefore, there is limited to no scarring that occurs with this procedure.
Mentoplasty vs. Genioplasty?
Mentoplasty is a procedure that adds fullness and shape to the chin. Genioplasty, on the other hand, is a surgical procedure that reconstructs the chin bone. Both procedures may be done at the same time as a combination surgery or as a single procedure depending on the patient's chin condition and aesthetic goals. Genioplasty is not always cosmetic in nature as there are conditions in which the procedure resolves a patient's bite or other medical concern.
Related Procedures