Individuals who wish to have fuller lips may consider a lip enhancement procedure, which will place silicone implants or other available fillers inside the lips to add volume and shape. Implants will produce a result that is permanent and may be used in the upper, lower or both lips. Similar to other facial implants, lip implants come in a variety of materials, shapes and sizes to match the patient's preferences. If a patient decides that a less permanent treatment is desired, injectable fillers provide beautiful results. Fillers are performed with an injection that may consist of hyaluronic acid, collagen, a fat transfer or other substance. They are not permanent and usually last between 6-12 months. Newport Beach cosmetic surgeon, Dr. Ed Domanskis, will assess the patient's lips, discuss her aesthetic goals and recommend a procedure that will create the desired results.
Silicone Implants: Lip enhancement using implants places a solid implant according to preferred size and shape that will increase volume in the lips. The result will look and feel natural, especially after several months when the implant is settled in its position. This is a permanent enhancement that can also be removed if the patient desires. The majority of surgeons use two implant types that are available today: Advanta Lip, which uses a synthetic Gore-Tex material that offers a fuller result with a firmer feel; and PermaLip, which is a solid silicone material that offers a soft, natural result.
AlloDerm: Another alternative to silicone is a tissue matrix that is fabricated using the dermis that is harvested and processed from cadavers. This is rendered acellular and so any rejection is very rare. As this is porous, natural tissues within the lips will be able to integrate through it further enhancing the natural appearance of the augmentation. It is inserted the same way a silicone implant is placed.
Fat Filler: Also known as fat transfer, fat deposits are harvested from the patient's own body by means of liposuction. These collected fats are purified and reinstated with tiny syringes into the lips. The doctor will take the extra measure of reinstating the fat tissues, slowly layering the filler to reshape the lips to meet the patient's aesthetic desires.
Injectable Filler: This is a popular way to enhance the lips in a nonsurgical manner. Fillers are made from substances that are found naturally within the body such the hyaluronic acid or collagen based solutions. The result is realistic and looks and feels natural. Fillers produce beautiful results, however, they are considered short-term and reinjection is advised every 6 months.
Reviews
"Excellent experience with Dr. Domanskis! I had abdominalplasty and liposuction. He explained the procedures very thoroughly as well as what to expect immediately following my surgery. He was in contact with me by phone as well during the first week post op I felt very safe in his hands. My results are absolutely phenomenal I couldn't be more pleased!"
- W.P. /
Yelp /
Aug 29, 2015
"Dr. Domanskis is top notch.  He is a perfectionist, cares about what his patient thinks and listens to what your concerns are.  He is very honest and when he does not think you need a specific procedure he will tell you.  I have had 3 surgeries with Dr. D and every one has been amazing.  The first surgery was a breast augmentation going from a B to a large C.  He asked me to show him several pictures of what I would like and he nailed it to a T.  That was over 10 years ago and they are still amazing and not in need of replacement whatsoever.  My breasts are just as perfect as when he did my procedure.Three years ago I went to another person - BIG MISTAKE .  Dr. Domankis is a plastic and RECONSTRUCTIVE surgeon.  He took the ridiculously botched up job this Dr. did and fixed my face.  He did scar revision which is impeccable.  The outcome of his work is amazing. He's your man!  Dr. D's nurse Rachelle is wonderful as well."
- K.C. /
Yelp /
Feb 22, 2018
"I love Dr Domanskis. He saved my life when other plastic surgeons said live with it you don't qualify for reconstruction. He made me feel comfortable and was more knowledgable tan the others I saw. He and he office worked with me since I live five hour away in another state. My results so far have been amazing."
- Anonymous /
Vitals /
Oct 18, 2017
"Dr. Domanskis saved my life! He cares!I did a facelift with some other surgeon. Everything was ok until 1 week later, when some stiches had been removed. Hours later my temple artery exploded. The bleeding was profound. I was rushed by an ambulance to a hospital.Dr. Domanskis was a plastic surgeon on call at Mission Hospital at that time. He performed a surgery under a humongous stress,..."
- A. /
RealSelf /
Jul 12, 2017
"I am alive because of Dr. Domanskis - Dr. Domanskis saved my life! He cares!I did a facelift with some other surgeon. Everything was ok until 1 week later, when some stiches had been removed. Hours later my temple artery exploded. The bleeding was profound. I was rushed by an ambulance to a hospital.Dr. Domanskis was a plastic surgeon on call at Mission Hospital at that time. He performed a surgery under a humongous stress,..."
- A. /
RealSelf /
Jul 12, 2017
Previous
Next
The surgical technique employed with lip augmentation depends on the type of material used. For implants, incisions will be made on the outer corner of the mouth and the implant is inserted through a tunnel that the plastic surgeon creates. The scars are concealed as the incisions are made along the natural lip line, and the sutures are so fine that once dissolved, they are unnoticeable. For injectable fillers, incisions are not necessary. The substance will be injected using a small, fine needle directly into the lips. During this process, the doctor manipulates the shaping of the filler by putting pressure on the lips where it is needed.
Lip enhancement using an implant product will generally be performed under general anesthesia in an accredited surgical facility. It is considered outpatient and the entire process is usually concluded within an hour. Injectable fillers require no anesthesia, however, a local numbing medication is usually used. After the procedure, the lips will be swollen and there may be bruising present. This will go away after a few days and the patient will instantly see results of the treatment. It may take a few more weeks for the best results to show.
Lip augmentation surgery fees can run up to $5,000. Injections average between $300 to $500 (per syringe of filler). Although injectable fillers are less expensive than a single lip enhancement surgery, reinjection is needed to maintain the desired results. Patients may decide that a more permanent solution is worthwhile and can consider implants to save in the long run.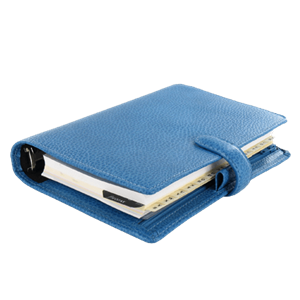 Plan Your Procedure
Average Cost

$3,000

-

$5,000

Recovery Time

5-14 Days

Average Procedure Time

1 Hour

Post-op Follow-up

2 Months

Procedure Recovery Location

Out-Patient
Contact Us
It depends. Both solid implants and injectable fillers have their advantages and disadvantages. Patients need to consider the longevity and maintenance of both options. Solid implants are permanent while injectable fillers need reinjection every 6 months. Patients may opt to see the effects a filler will have on the lips first and realize lip augmentation is not for them. The pros and cons of both can be discussed during the initial consultation.
Technology today is able to design implants that produce great results when it comes to providing a natural look and feel. Optimal results are achieved when implants settle and integrate with the natural tissues of the lips. It is important to find a surgeon who has the necessary skills and experience when it comes to lip enhancement treatment.
Yes. Silicone implants are easier to remove than porous implants but both are removable with a secondary surgery. Liquid fillers go away naturally over time as the substance is absorbed by the body, although a minimal fraction may be retained and may take a while before fully absorbed.
With implants, incisions are placed along the natural lip line and the scar will be barely noticeable. Fillers inserted by injection will not have any scars at all. It is important to take extra care of the surgery wounds according to doctor's prescriptions to avoid any infections.
Related Procedures