Belotero is a hyaluronic acid liquid filler that is injected into the skin to target wrinkles around the nasolabial folds or forehead. Because of Belotero's versatility, this injectable filler can be used for almost all patients, whether they have beginning wrinkles or deeper creases, as long as the patient has a relatively good skin tone. It is made from a substance that is a hydrator by nature, which is naturally found in the body. Belotero reinstates this substance in the body, and promotes skin hydration. Newport Beach cosmetic surgeon, Dr. Ed Domanskis, offers Belotero to patients are looking for a longer-lasting filler product.
Reviews
"Excellent experience with Dr. Domanskis! I had abdominalplasty and liposuction. He explained the procedures very thoroughly as well as what to expect immediately following my surgery. He was in contact with me by phone as well during the first week post op I felt very safe in his hands. My results are absolutely phenomenal I couldn't be more pleased!"
- W.P. /
Yelp /
Aug 29, 2015
"We are so happy we found Dr. Domanskis. We are always welcomed with such genuine kindness from Rachelle. Dr. Domanskis gives you his honest and professional opinion while still keeping your own vision in mind. I am so happy with my XL Expander implants. My breasts look valumptuous and perky and the placement is just fantastic. Very small incisions and I healed up well. I can't wait to get lip implants next! Thank you so much Dr. Domanskis and Rachelle!"
- V.S. /
Google /
May 08, 2019
"I had such a great time at Dr. D's office everyone was so nice and very accommodating. I will be back very soon."
- P.H. /
Yelp /
Apr 27, 2019
"Dr Domanskis saved me! My promised implant job before meeting him ended up not good and me distressed. Dr Domanskis was very compassionate and clear during my consultations. He said i may need 2 surgeries, and incredibely he did it all in one surgery and repaired 2 very different looking breasts to look the same and fuller! I couldnt be happier. His knowledge and skill level is second to none (I have had more than 1 breast surgery in my time). I HIGHLY recommend him and will always go back to him if needed for other things in the future! Thanks Dr. Dom! :)"
- Anonymous /
RateMDs /
Feb 20, 2019
"I'm a new patient of Dr. Domanskis and met him under emergency circumstances (that a previous monster surgeon had done to me.) I was over a month post-op of breast lift, replacement and reconstruction surgery for the second time in less than a year and was left with LITERALLY hundreds of stitches in my breasts and a huge hole for the second time that was the size of a quarter and my implant was exposed and This was not only a repeat of what happened to me in Feb 2018 of last year but this time I knew better from past experience (that ended up putting me in the hospital for a deadly staph infection in July 2018) That it's best I find a competent Dr. Who is highly recommended. I called my Oncologists and immediately they said Dr. Domanskis is the best! Couldn't agree more! Truly from the time I called Initially which was in the AM on a Monday I was taken care of by Rachelle and she made sure I was in to see the Dr by 2:00 that day. When I met Dr. Domanskis I was already so fearful of Dr.'s and the lack of care if I had been shown previously, I was surprised at the time and effort he put into listening to me and removing all the hundreds of stitches that should have been taken out weeks ago and the amount of concern Dr. D shows me when taking a culture of the wound to make sure I did not have another staph infection like last time. He sat and slowly explained everything that was hoiu on and what my options would be. Come Friday I opted to have the implant extracted in his office and to my surprise, it was not only painless but super fast and I'm currently healing and looking forward to having Dr. Domanskis help reconstruct what the monster surgeon had done to my body. I have so much faith in Rr. Domanskis and love this place! I know hands down that I will be cared for and taken care of here. This Dr. and his team (Rachelle) treated me like family or an existing patient, it's not about money here it's about caring for the patient and they really do!!"
- H.W. /
Google /
Feb 01, 2019
Previous
Next
Belotero is often a single-session treatment that lasts up to 30 minutes, sometimes even less. Patients may experience pain is similar to any other injection treatments. A topical anesthetic may be applied to minimize discomfort during the session. The amount of medication, formulation and injection spot vary considering each patient's circumstances. The entire process is repeated every 6 to 12 months as the formulation is naturally absorbed by the body.
Since this is a non-invasive treatment, patients will be able to go back to their normal routine shortly after the injection. Some swelling and redness may be present, but these usually subside after a few hours. Strenuous activities must be avoided for at least 1 day. The results are evident immediately, and can last from 6 months to 1 year. Generally, the skin treated will appear smooth with a rejuvenated glow that makes facial features look young and fresh.
Each syringe can cost between $400 and $600, and a single treatment may use more than 1 syringe depending on the severity of the case. Sometimes more than one treatment is necessary. During the initial consultation, the doctor will analyze the patient's cosmetic concerns that Belotero can correct. The amount of medication, formulation and number of treatments are factors that account for the total cost of the procedure. Third-party financing may be a good option since insurance companies rarely cover cosmetic treatments.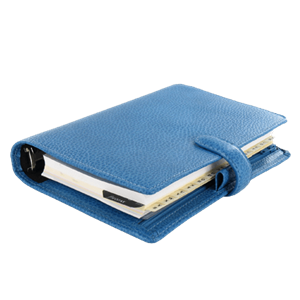 Plan Your Procedure
Average Cost

From

$650

Average Procedure Time

30 Minutes

Procedure Recovery Location

Office Visit
Contact Us
There are a number of available injectable fillers that are hyaluronic based in the market today. However, Belotero is best known for its function to correct severe wrinkles commonly found around the nasiolabial folds. Other fillers will be discussed during the initial consultation with the doctor to highlight the advantages of each, and the best approach to the patient's facial features and cosmetic concerns.
Belotero is hyaluronic-acid-based filler that is FDA approved. It is backed with years of extensive testing for its function and safety. Since hyaluronic acid is a substance processed naturally in the body, it is a solution that integrates well with the underlying tissues, and provides great results in terms of adding volume and promoting skin hydration.
BOTOX works in a way that once injected, the skin will appear smoother and softer because the solution is a muscle relaxant. It freezes the muscles beneath the skin where it was injected. However, it doesn't add any volume to the area. Belotero, like other injectable derma fillers, can provide the same results as BOTOX, but works in a way that it adds more volume so that it stretches the skin to make it appear more youthful and smoother with wrinkles becoming less evident.
In most cases, yes. Since Belotero is made of hyaluronic acid, a substance that occurs naturally within the body, the injected solution normally gets absorbed. It is recommended to maintain injections every 6 months to 1 year to supplement the loss of volume. Some patients initially opt for derma fillers to see if cosmetic enhancements will look and feel before proceeding with more permanent and invasive procedures such as face lifts.