A chemical peel is a facial rejuvenation treatment that removes the top layer of skin to reveal another fresh layer and promote new skin tissue growth. It is a safe and effective way to attain a clear, softer appearance. Dr. Domanskis' Newport Beach cosmetic surgery practice offers several chemical peel options depending on the patient's skin and desired results. A chemical peel uses an acid solution to create the peeling effect; the solutions used range from mild, medium or deep. There are a number of skin problems a chemical peel can resolve, such as fine lines, acne scars, pigmentation, rough textures, and spotty areas.
Reviews
"Excellent experience with Dr. Domanskis! I had abdominalplasty and liposuction. He explained the procedures very thoroughly as well as what to expect immediately following my surgery. He was in contact with me by phone as well during the first week post op I felt very safe in his hands. My results are absolutely phenomenal I couldn't be more pleased!"
- W.P. /
Yelp /
Aug 29, 2015
"I am alive because of Dr. Domanskis - Dr. Domanskis saved my life! He cares!I did a facelift with some other surgeon. Everything was ok until 1 week later, when some stiches had been removed. Hours later my temple artery exploded. The bleeding was profound. I was rushed by an ambulance to a hospital.Dr. Domanskis was a plastic surgeon on call at Mission Hospital at that time. He performed a surgery under a humongous stress,..."
- A. /
RealSelf /
Jul 12, 2017
"This review only contains a rating"
- D.E. /
Facebook /
Jun 03, 2017
"I want to say thank you to Dr. Domanskis, & Rachelle, both are kind and understanding to my needs, Dr. Domanskis performed Rhinoplasty & Permalip implants, the price was perfect and my nose is still swelling down but I'm satisfied with the outcome, I gave 5 stars for understanding my needs & making me feel welcomed. Very experienced, Great results Thank you. Jasmine"
- J.B. /
Yelp /
Apr 13, 2017
"Excellent Plastic Surgeon. I trust him completely and he has never let me down. I have referred many friends to the doctor and all are extremely happy with their results."
- Anonymous /
Healthgrades /
Mar 27, 2017
Previous
Next
The superficial peel is the mildest peel option that targets the upper layer of skin. Commonly, a diluted glycolic acid is used and left on the skin for several minutes. The doctor will then neutralize the acid to keep the peel at a mild level. There will be slight redness after the treatment, but typically there is no downtime compared to the other peels available. On average, patients will peel for about 3-5 days with this treatment. Patients may need several treatments to achieve the facial look they desire. On average, this is also the least expensive among chemical peel treatments.
While a superficial peel results in a positive outcome for many of our patients, some will require a stronger treatment to tackle certain skin imperfections. There are more aggressive chemical peels on the market, but with the latest advancements in laser skin rejuvenation, we prefer to recommend a laser treatment. Our office offers the MIXTO Fractionated CO2 laser for patients that desire and/or require a deeper penetration. We offer laser treatment for the face, neck and chest. All laser treatments are performed by Dr. Domanskis and can result in gorgeous, clear skin. It can help clear up more severe skin irregularties such as wrinkles, age spots, and scars, as well as spur the production of collagen under the skin for a tighter appearance.
During/After a Chemical Peel
The chemical application for a chemical peel follows similar steps, but the solution grade used may change depending on the patient's skin condition and type. So, in terms of superficial chemical peels, the primary difference in the peel from patient to patient will be the type of acid solution used, the amount applied, and the period of time that it is left on the skin. Once the chemical reaches the target skin layers, a neutralizer will be applied to immediately stop the effects of the acid. Downtime varies for each patient, but on average, patients will peel for about 5-7 days (or less). After the treatment, it is important that the patient allow the peeling process to occur naturally and do not assist in peeling or pulling at the skin. It is also extremely important to avoid sun exposure for a period of time after the treatment.
The harsher the chemical peel, the more expensive the cost. Fees can range from $125 for mild peels to $6,000 for the deeper kind. Although the milder chemical peels cost less, the number of sessions needed to maintain results will increase the long-term price. It is best to consult with the practitioner to understand what peel will garner the best results and then decide if the price and downtime are acceptable.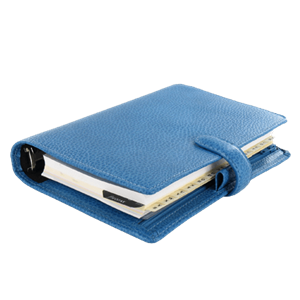 Plan Your Procedure
Average Cost

$100

-

$500

Recovery Time

0-5 Days

Average Procedure Time

30-60 Minutes

Procedure Recovery Location

Office Visit
Contact Us
Depending on the peel used, there may be some general discomfort. With the lighter peels, patients will feel some stinging but it goes away quickly with the use of a handheld fan. The peeling process itself does not cause any pain. Medium and deep peels are more painful, and thus skin medications and antibiotics may be used to assist with any discomfort.
Dermabrasion is a facial rejuvenation procedure that treats surface irregularities, giving the skin a softer appearance. Dermabrasion works in many ways similar to a chemical peel. The difference, is that dermabrasion use surgical tools (a rotating brush or shaving instrument) to remove the top layer of skin through a surgical scraping process. A chemical peel uses a caustic solution that is rubbed into the skin. Both techniques result in a brighter, smoother complexion.
There are many skin treatments to consider depending on the patient's aesthetic goals and skin condition. Chemical peels promote new skin regeneration and is best to treat skin irregularities. For facial conditions in which wrinkles are significant, a BOTOX or injectable filler may be a better option. There are also a number of laser treatments to consider as well.