Dermabrasion is a facial rejuvenation treatment that uses a surgical tool to scrape the top layers of skin to initiate new skin growth. The tip of the surgical tool acts as a burr that semi-aggressively wears the top layer of skin, sometimes reaching the dermis. The technique basically shaves the skin to promote new skin growth that is softer, brighter and free from irregularities. Dermabrasion (also referred to as dermaplaning) allows the skin to go through a natural peeling process. It can resolve skin irregularities such as fine wrinkles, small acne scars, age spots and blemishes. Although still a popular treatment, there are now other alternatives, such as laser treatments, that continue to gain momentum over dermabrasion's degree of invasiveness. Newport Beach cosmetic surgeon, Dr. Ed Domanskis, will discuss all of these options during the initial consultation.
Reviews
"Excellent experience with Dr. Domanskis! I had abdominalplasty and liposuction. He explained the procedures very thoroughly as well as what to expect immediately following my surgery. He was in contact with me by phone as well during the first week post op I felt very safe in his hands. My results are absolutely phenomenal I couldn't be more pleased!"
- W.P. /
Yelp /
Aug 29, 2015
"We are so happy we found Dr. Domanskis. We are always welcomed with such genuine kindness from Rachelle. Dr. Domanskis gives you his honest and professional opinion while still keeping your own vision in mind. I am so happy with my XL Expander implants. My breasts look valumptuous and perky and the placement is just fantastic. Very small incisions and I healed up well. I can't wait to get lip implants next! Thank you so much Dr. Domanskis and Rachelle!"
- V.S. /
Google /
May 08, 2019
"I had such a great time at Dr. D's office everyone was so nice and very accommodating. I will be back very soon."
- P.H. /
Yelp /
Apr 27, 2019
"Dr Domanskis saved me! My promised implant job before meeting him ended up not good and me distressed. Dr Domanskis was very compassionate and clear during my consultations. He said i may need 2 surgeries, and incredibely he did it all in one surgery and repaired 2 very different looking breasts to look the same and fuller! I couldnt be happier. His knowledge and skill level is second to none (I have had more than 1 breast surgery in my time). I HIGHLY recommend him and will always go back to him if needed for other things in the future! Thanks Dr. Dom! :)"
- Anonymous /
RateMDs /
Feb 20, 2019
"I'm a new patient of Dr. Domanskis and met him under emergency circumstances (that a previous monster surgeon had done to me.) I was over a month post-op of breast lift, replacement and reconstruction surgery for the second time in less than a year and was left with LITERALLY hundreds of stitches in my breasts and a huge hole for the second time that was the size of a quarter and my implant was exposed and This was not only a repeat of what happened to me in Feb 2018 of last year but this time I knew better from past experience (that ended up putting me in the hospital for a deadly staph infection in July 2018) That it's best I find a competent Dr. Who is highly recommended. I called my Oncologists and immediately they said Dr. Domanskis is the best! Couldn't agree more! Truly from the time I called Initially which was in the AM on a Monday I was taken care of by Rachelle and she made sure I was in to see the Dr by 2:00 that day. When I met Dr. Domanskis I was already so fearful of Dr.'s and the lack of care if I had been shown previously, I was surprised at the time and effort he put into listening to me and removing all the hundreds of stitches that should have been taken out weeks ago and the amount of concern Dr. D shows me when taking a culture of the wound to make sure I did not have another staph infection like last time. He sat and slowly explained everything that was hoiu on and what my options would be. Come Friday I opted to have the implant extracted in his office and to my surprise, it was not only painless but super fast and I'm currently healing and looking forward to having Dr. Domanskis help reconstruct what the monster surgeon had done to my body. I have so much faith in Rr. Domanskis and love this place! I know hands down that I will be cared for and taken care of here. This Dr. and his team (Rachelle) treated me like family or an existing patient, it's not about money here it's about caring for the patient and they really do!!"
- H.W. /
Google /
Feb 01, 2019
Previous
Next
Dermabrasion treatment can go as deep as the dermis depending on the extent of the skin irregularity being treated. During the procedure, the skin is prepared with cryogenic spray, a cooling substance that freezes the skin. This allows the skin to be firm and makes the burring process easier. The skin is then slightly stretched and the rough end of the dermabrasion tool is brushed back and forth until the appropriate amount of scraping has occurred. A healing ointment, such as petroleum jelly, and topical antiseptics may be applied after the procedure followed by bandages for protection.
During/After the Procedure
Due to the slight invasive nature of this procedure, local anesthesia is used. It can last anywhere from 1-2 hours and is generally performed in the office. With deeper dermabrasion treatments, there may be minor bleeding. Patients must expect that the treated area will be red and swollen for about 10-14 days. Peeling will take place and could last up to a full week. The new skin will look pink and gradually fade to a more natural skin color after a few weeks. It is critical that the patient strictly adheres to post-treatment care, including an avoidance of sun exposure, to ensure proper skin healing.
Dermabrasion can cost around $100 for small areas and $3,000 for larger areas. The cost fluctuates depending on the size of the area being treated, as well as the number of sessions it takes to attain the desired results.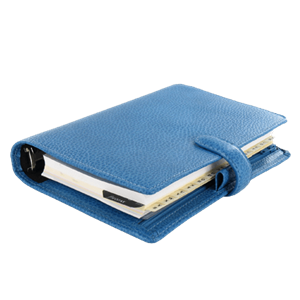 Plan Your Procedure
Procedure Recovery Location

Office Visit
Contact Us
Any individual, men or women, with skin irregularities may consider the benefits of dermabrasion. It's an effective treatment for th ose who have fine wrinkles, acne scars, keloid, hyperpigmentation or any abnormal skin growth.
There are some precautions for those who have specific skin conditions, including severe acne or those who are on aggressive acne medications. The doctor will evaluate the patient's condition before any treatment and inquire about any medical case that may be present, or medications that have been taken within the last year.
Freckles are an overproduction of melanin in the skin and common to those who have a fair complexion. It becomes visible due to extreme exposure to sun. Although dermabrasion can remove the top layers of skin where freckles are contained, there are other alternatives specifically for freckle removal such as a chemical peel or laser treatment to minimize the freckles from reoccurring.
Is A Chemical Peel Better?
Dermabrasion and chemical peels both refinish the skin to promote new skin growth. Both can be mildly or aggressively invasive depending on how many layers are involved. The only difference between the two treatments is the method used in achieving the intended results. Dermabrasion uses a surgical tool that gently scrapes the skin while a chemical peel uses solutions, usually acid based, to attain a similar result. Dermabrasion does better in removing small acne scars as there is more control on which tiny spots need more scraping.