Kybella is a revolutionary way to decrease moderate to severe amounts of fat under the chin without surgery. Commonly known as a "double chin", excess submental fat can be reduced with Kybella injections by a plastic surgeon without the time, expense, and pain of neck liposuction. Like the rest of the body, the chin can accumulate pockets of stubborn fat that cannot be reduced by a healthy diet and exercise. The active ingredient in Kybella, deoxycholic acid, permanently destroys dietary fat beneath the chin. Patients will need multiple Kybella treatment sessions to achieve their desired results, but the change is permanent.
Reviews
"Excellent experience with Dr. Domanskis! I had abdominalplasty and liposuction. He explained the procedures very thoroughly as well as what to expect immediately following my surgery. He was in contact with me by phone as well during the first week post op I felt very safe in his hands. My results are absolutely phenomenal I couldn't be more pleased!"
- W.P. /
Yelp /
Aug 29, 2015
"Dr Domanskis saved me! My promised implant job before meeting him ended up not good and me distressed. Dr Domanskis was very compassionate and clear during my consultations. He said i may need 2 surgeries, and incredibely he did it all in one surgery and repaired 2 very different looking breasts to look the same and fuller! I couldnt be happier. His knowledge and skill level is second to none (I have had more than 1 breast surgery in my time). I HIGHLY recommend him and will always go back to him if needed for other things in the future! Thanks Dr. Dom! :)"
- Anonymous /
RateMDs /
Feb 20, 2019
"I'm a new patient of Dr. Domanskis and met him under emergency circumstances (that a previous monster surgeon had done to me.) I was over a month post-op of breast lift, replacement and reconstruction surgery for the second time in less than a year and was left with LITERALLY hundreds of stitches in my breasts and a huge hole for the second time that was the size of a quarter and my implant was exposed and This was not only a repeat of what happened to me in Feb 2018 of last year but this time I knew better from past experience (that ended up putting me in the hospital for a deadly staph infection in July 2018) That it's best I find a competent Dr. Who is highly recommended. I called my Oncologists and immediately they said Dr. Domanskis is the best! Couldn't agree more! Truly from the time I called Initially which was in the AM on a Monday I was taken care of by Rachelle and she made sure I was in to see the Dr by 2:00 that day. When I met Dr. Domanskis I was already so fearful of Dr.'s and the lack of care if I had been shown previously, I was surprised at the time and effort he put into listening to me and removing all the hundreds of stitches that should have been taken out weeks ago and the amount of concern Dr. D shows me when taking a culture of the wound to make sure I did not have another staph infection like last time. He sat and slowly explained everything that was hoiu on and what my options would be. Come Friday I opted to have the implant extracted in his office and to my surprise, it was not only painless but super fast and I'm currently healing and looking forward to having Dr. Domanskis help reconstruct what the monster surgeon had done to my body. I have so much faith in Rr. Domanskis and love this place! I know hands down that I will be cared for and taken care of here. This Dr. and his team (Rachelle) treated me like family or an existing patient, it's not about money here it's about caring for the patient and they really do!!"
- H.B. /
Google /
Jan 25, 2019
"Dr. Domanskis & Rachell - I love this place!! Hands down I will never go to another Surgeon after I have met my forever favorite Dr. Domanskis! I had an emergency situation and was desperately avoiding going back to my previous surgeon (due to having two breast revision and reconstructive surgeries, not by choice but because my prior Surgeon left me each time with a hole the size of a quarter and implant exposure which led me to end up in the hospital last Summer with a almost deadly staph infection and recently leading me to face again the same hole he never repaired originally) I was referred to Dr D. by my oncologists office and so I called and was immediately given the utmost care from Rachelle when explaining my situation to her over the phone she was so sympathetic and quickly fit me into Dr. D's busy schedule. I was seen immediately that same day and was treated like an existing patient and greeted with a friendly and warming Dr. Domanskis. I was so hopeless and afraid after suffering mental anguish, pain and the fear of having to be under the care of a incompetent surgeon, Dr. Domanskis not only helped me right from the first consultation but he and Rachelle helped start the process of wound healing and removal of the implant without pushing me off and saying I should see my original surgeon, like I was told before earlier this year. DR. D made me have confidence again in Dr.'s and I am so grateful that he was willing to help me during this horrible time of fresh recovering that I was in. I am now looking forward in being Dr. D's patient and have so much faith that he will be able to reconstruct what the past monster had destroyed twice. I know that I will not only get the results that are best for me and my body but Dr. D and Rachell genuinely care about the client rather than just the money. THANK YOU SO MUCH DR.D & Rachelle I can't wait to so you soon!!"
- Anonymous /
Vitals /
Jan 24, 2019
"He knows what he is doing - Dr. Domanskis is very intuitive without alot of explaining he was in tune with what I wanted and gave me the hips to balance out my shape! I always had stubborn belly fat and back fat as well as a narrow waistline and flabby arms. After this liposuction my waist has drastically changed into the hour glass shape I wanted and I am happy with the results :)."
- D. /
RealSelf /
Dec 27, 2018
Previous
Next
Surgical Neck Liposuction
Kybella is an alternative to surgical neck liposuction for patients who only need fat removed from the area under their chin. If the patient wants fat removed from the rest of the neck, surgical neck liposuction is the best option. The doctor will help every patient determine their best treatment plan after listening to their concerns and goals in the initial consultation.
In clinical trials, 79% of patients were satisfied with the results of their Kybella treatment in improving the appearance of their face and chin. Additionally, patients in the trial reported that they felt younger, happier, and more confident after their Kybella treatment session.
Before/After The Procedure
After cleaning the area, the doctor will inject Kybella into multiple sites under the patient's chin. Most patients will begin to see visible results in 2 – 4 treatment sessions. Patients can have up to 6 treatment sessions with less than a month in between each session. After the treatment, patients may have temporary swelling, bruising, pain, numbness, or redness.
Depending on the amount of treatment sessions needed, patient should expect to pay between $1,000 and $2,000 for Kybella injections. Kybella is a new and therefore, more expensive procedure, however Kybella is less expensive (in time and money) than neck liposuction with a respected plastic surgeon.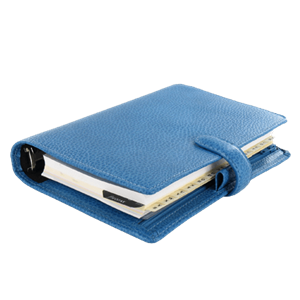 Plan Your Procedure
Average Cost

$1,000

-

$2,000
Contact Us
While it is being researched, Kybella is not currently approved to eliminate fat in any other areas of the body and a plastic surgeon will only inject Kybella into the area below the patient's chin. The uses of Kybella will hopefully be expanded, but for now, patient can enjoy getting rid of their double chin with Kybella.
Before receiving Kybella injections, the doctor will ask about the patient's current medications and medical conditions during their initial consultation. Patients who are pregnant or breastfeeding may not get Kybella injections. Kybella is also not available for anyone under the age of 18.
Deoxycholic acid, the active ingredient in Kybella, is a naturally-occurring molecule that can be by the body to breakdown and destroy fat. Once destroyed, these fat cells cannot return.
Related Procedures