Newport Beach plastic surgeon, Dr. Ed Domanskis, offers Voluma, the latest derma filler from the Juvederm family. As a natural result of aging, volume is lost significantly in the cheek area, giving an appearance of a gaunt, tired look. Instant cosmetic treatments, such as Voluma injections, help restore volume in the cheeks for more youthful facial contours. It is also used as an alternative to silicone-based implants during cheek augmentation. The gel is directly injected around the hollows of the cheeks, which consequently reduces wrinkles and creases around the treated area.
Reviews
"Excellent experience with Dr. Domanskis! I had abdominalplasty and liposuction. He explained the procedures very thoroughly as well as what to expect immediately following my surgery. He was in contact with me by phone as well during the first week post op I felt very safe in his hands. My results are absolutely phenomenal I couldn't be more pleased!"
- W.P. /
Yelp /
Aug 29, 2015
"He knows what he is doing - Dr. Domanskis is very intuitive without alot of explaining he was in tune with what I wanted and gave me the hips to balance out my shape! I always had stubborn belly fat and back fat as well as a narrow waistline and flabby arms. After this liposuction my waist has drastically changed into the hour glass shape I wanted and I am happy with the results :)."
- D. /
RealSelf /
Dec 27, 2018
"Happy BBL Patient!! - Dr. Domanskis performed my BBL procedure in October and I could not be happier with the results. I highly recommend Dr. Domamakis if you are thinking of having a BBL (or other procedure-I am a return patient). He listens to what you want, offers his professional recommendations, and delivers excellent results."
- H.B. /
RealSelf /
Dec 20, 2018
"I could not imagine having a better experience! I have had nearly 10 surgeries in my life (never plastic surgery before) and have never been treated so well and been taken care of so competently before. I am a medical student, so I have very high standards for care, and I can tell you that you will not find a better surgeon! Not only did he perform superior work and completely exceed my expectations, but he was also very accommodating and thorough. He changed his schedule to fit my school schedule, he gave me his personal cell number for questions since I am from out of town, he called and texted me to make sure I made it home okay and was feeling better, and he made the experience very enjoyable. His office administrator, Rachelle, was SO kind and helpful! She was such a joy in the entire process and seemed genuinely happy to help every time I called-such a breath of fresh air from so many other doctors' offices. There really aren't enough good things I could say about his health care team and I would 100% recommend trusting them with your care."
- L.B. /
Google /
Aug 26, 2018
"I feel so bad, thought I had left a review. Couple things first, my review has value, the reason is that I'm rarely satisfied, and have had many things done over the years, what I received was unexpected and why I came back for more. I have psoriasis, for years I put Clobetesol on my face, which thinned it out and gave me a lovely TURKEY NECK, yikes, nothing I could do, but I had a friend who had a neck lift and it was awful, that is he had pain, weird scary looking wraps, so while things like that rarely bothered me I just wanted him to pull it up or put in fillers to tighten it. I finally ceded  to neck lift, and what I got I did not expect. Not only did I get a PERFECT NECK, but I got back my best feature, my chin, I have a long, manly chin, that had been obscured with fat and loose skin, now you have to understand I went from a single guy with no prospects to back to how I was in my 20's, what is that worth?? Hock the house, seriously, to get young, hot girls again? And then the love of my life who I'm still with, all because, yes appearance, it matters people don't let anyone lie to you, I basically got to go back in time. Second, I had got used to "man boobs", and fat over my stomach, I'm athletic so figured I could handle it, but after seeing a side picture of myself, I went for it. At first he thought I'd need a tummy tuck, we avoided that, and I got what every man should get, ETCHING, first he removed all of the fat on my chest, then ETCHED the stomach, if you've never heard of it neither had I, he makes a indentation around your abs so you have them whether you work out or not!! Result? I was in seeing my dermatologist, female with her assistant, she asked me to remove my shirt, something I used to dread, I took it off and she looked at her assistant and said "What do you do", "What do you mean", "You have a great body", this all without working out, though I'm motivated and doing that now. What can I say? I have the mind and experience of an older guy, with the face and body of a much younger guy, say what you will, judge all you like, BUT I LOVE LOOKING GREAT AGAIN, getting a compliment "You have a great body", you can't imagine how often I hear "Handsome", oh that word I hadn't heard for such a long, wasted period. I had stated I was important to listen to because of experience, I've had IPL's, fillers because of my thin skin, lasers, must be over 25 doctors I've seen over the years and what do they have in common? They talk FAST AND OVER YOU, they charge to for a consult!! What nerve. Dr. Domaskis though a amazing doctor ACTUALLY LISTENS AND RESPONDS TO WHAT YOU SAY, it's why I'll NEVER pay for a consult, what arrogance what if we don't like the doctor? I want to end with this, I was staying at a hotel when I had my procedure, that is neck lift, though his directions were right on, I made a mistake and was uncomfortable, well I can be quite a nuisance, that is complainer, so I got angry, what did Doc do? HE CAME TO MY HOTEL AND FIXED IT HIMSELF!!! Tell me what plastic surgeon have you  heard of doing that? Trust me the guy cares, I screwed up, he gets in his car, drives to my hotel and fixes MY MISTAKE. Thanks Doc!!!"
- M.H. /
Yelp /
Jul 21, 2018
Previous
Next
Voluma is injected into the skin with fine needles, so some patients may experience some minor pain from the initial prick. Numbing creams may be applied on the injection site to ease the patient's discomfort. Patients also have the option to use lidocaine, which is mixed with the Voluma solution, to help provide anesthetic effects in and around the area. A treatment may last up to 30 minutes. Patients will be able to return to daily activities after several hours. There may be some swelling, discoloration and tenderness around the cheeks, but will subside after a few days. Results are readily evident, and can last up to 2 years.
Compared to other injectable fillers, Voluma tends to cost more because the formulation is more advanced. One advantage of choosing Voluma is its results last longer (an average of 2 years). The price for a full syringe is around $1,000. However, a single treatment is more likely to use more than a single syringe. A session may use betweem 2 and 6 syringes, which means patients can expect to pay between $2,000 to $6,000 per session, depending on the patient's cosmetic goals.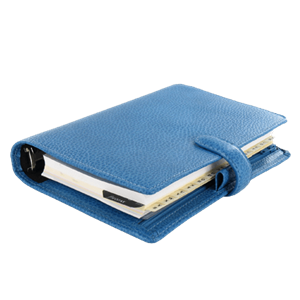 Is Hyaluronic Acid Natural?
Hyaluronic acid, Voluma's main ingredient, is derived from natural substances found in the human body. Its main function is cell hydration, and with its cross-linking abilities, it is generally useful in helping facial areas that lack volume. Over time, the gel substance breaks down and is absorbed naturally by the body without any side effects.
Those who seek improved volume in the cheeks may consider Voluma as a noninvasive solution. The lack of cheek volume may be due to aging or the patient's natural facial structure. The doctor will be able to recommend if Voluma is the best option during the initial consultation.
Right after treatment, patients will be able to resume to their normal routine with restriction on strenuous activities or any movement that may put pressure on the treated area. It may take up to 1 week before the derma filler settles within the cheek pockets.
Among derma fillers available in the market today, Voluma can last up to 2 years or longer. Reinjection varies as patients' bodies process and break down hyaluronic acid at different rates.