Individuals who have loose skin around the buttocks due to significant weight loss, pregnancy or aging may consider a butt lift to achieve a tighter, shapelier look. This is a body contouring procedure that addresses excess and sagging skin on and below the buttocks. During a surgical butt lift, the excess skin is removed and the remaining skin is pulled up for a tighter look. Newport Beach plastic surgeon, Dr. Ed Domanskis, also offers the "Brazilian butt lift" which can sometimes be confused with a surgical lift. During the Brazilian method, Dr. Domanskis does not "lift" the butt, but rather, he fills it with volume via a fat transfer. During the consultation, the various butt procedures will be discussed so that a surgical plan can be tailored to create the desired result.
Reviews
"Excellent experience with Dr. Domanskis! I had abdominalplasty and liposuction. He explained the procedures very thoroughly as well as what to expect immediately following my surgery. He was in contact with me by phone as well during the first week post op I felt very safe in his hands. My results are absolutely phenomenal I couldn't be more pleased!"
- W.P. /
Yelp /
Aug 29, 2015
"Dr Domanskis saved me! My promised implant job before meeting him ended up not good and me distressed. Dr Domanskis was very compassionate and clear during my consultations. He said i may need 2 surgeries, and incredibely he did it all in one surgery and repaired 2 very different looking breasts to look the same and fuller! I couldnt be happier. His knowledge and skill level is second to none (I have had more than 1 breast surgery in my time). I HIGHLY recommend him and will always go back to him if needed for other things in the future! Thanks Dr. Dom! :)"
- Anonymous /
RateMDs /
Feb 20, 2019
"I'm a new patient of Dr. Domanskis and met him under emergency circumstances (that a previous monster surgeon had done to me.) I was over a month post-op of breast lift, replacement and reconstruction surgery for the second time in less than a year and was left with LITERALLY hundreds of stitches in my breasts and a huge hole for the second time that was the size of a quarter and my implant was exposed and This was not only a repeat of what happened to me in Feb 2018 of last year but this time I knew better from past experience (that ended up putting me in the hospital for a deadly staph infection in July 2018) That it's best I find a competent Dr. Who is highly recommended. I called my Oncologists and immediately they said Dr. Domanskis is the best! Couldn't agree more! Truly from the time I called Initially which was in the AM on a Monday I was taken care of by Rachelle and she made sure I was in to see the Dr by 2:00 that day. When I met Dr. Domanskis I was already so fearful of Dr.'s and the lack of care if I had been shown previously, I was surprised at the time and effort he put into listening to me and removing all the hundreds of stitches that should have been taken out weeks ago and the amount of concern Dr. D shows me when taking a culture of the wound to make sure I did not have another staph infection like last time. He sat and slowly explained everything that was hoiu on and what my options would be. Come Friday I opted to have the implant extracted in his office and to my surprise, it was not only painless but super fast and I'm currently healing and looking forward to having Dr. Domanskis help reconstruct what the monster surgeon had done to my body. I have so much faith in Rr. Domanskis and love this place! I know hands down that I will be cared for and taken care of here. This Dr. and his team (Rachelle) treated me like family or an existing patient, it's not about money here it's about caring for the patient and they really do!!"
- H.B. /
Google /
Jan 25, 2019
"Dr. Domanskis & Rachell - I love this place!! Hands down I will never go to another Surgeon after I have met my forever favorite Dr. Domanskis! I had an emergency situation and was desperately avoiding going back to my previous surgeon (due to having two breast revision and reconstructive surgeries, not by choice but because my prior Surgeon left me each time with a hole the size of a quarter and implant exposure which led me to end up in the hospital last Summer with a almost deadly staph infection and recently leading me to face again the same hole he never repaired originally) I was referred to Dr D. by my oncologists office and so I called and was immediately given the utmost care from Rachelle when explaining my situation to her over the phone she was so sympathetic and quickly fit me into Dr. D's busy schedule. I was seen immediately that same day and was treated like an existing patient and greeted with a friendly and warming Dr. Domanskis. I was so hopeless and afraid after suffering mental anguish, pain and the fear of having to be under the care of a incompetent surgeon, Dr. Domanskis not only helped me right from the first consultation but he and Rachelle helped start the process of wound healing and removal of the implant without pushing me off and saying I should see my original surgeon, like I was told before earlier this year. DR. D made me have confidence again in Dr.'s and I am so grateful that he was willing to help me during this horrible time of fresh recovering that I was in. I am now looking forward in being Dr. D's patient and have so much faith that he will be able to reconstruct what the past monster had destroyed twice. I know that I will not only get the results that are best for me and my body but Dr. D and Rachell genuinely care about the client rather than just the money. THANK YOU SO MUCH DR.D & Rachelle I can't wait to so you soon!!"
- Anonymous /
Vitals /
Jan 24, 2019
"He knows what he is doing - Dr. Domanskis is very intuitive without alot of explaining he was in tune with what I wanted and gave me the hips to balance out my shape! I always had stubborn belly fat and back fat as well as a narrow waistline and flabby arms. After this liposuction my waist has drastically changed into the hour glass shape I wanted and I am happy with the results :)."
- D. /
RealSelf /
Dec 27, 2018
Previous
Next
In a traditional butt lift, incisions may be made under the butt cheeks, but in cases where a lower body lift is also being performed, the incisions may be placed near the waistline as well. Liposuction is usually a part of this procedure. Once the loose skin is trimmed away and the underlying tissues pulled tight, the surgeon will secure the incision with sutures. If the incisions were placed under the butt cheeks, the scarring will be able to be hidden with undergarments. A butt lift gives the buttocks a firmer look. The appearance of loose skin, cellulite dimples and wrinkling will be smoother and more toned.
During a butt lift surgery, general anesthesia is used and is performed in an accredited surgical facility, most often as an outpatient procedure. If a combination surgery is performed with a butt lift, an overnight hospital stay may be required. Swelling and bruising will last several weeks as the area heals. Scarring is also unavoidable, but every effort is made to make the incision as inconspicuous as possible so that they can be concealed. In most cases, patients will be able to sit down after 2 weeks and will be able to return to their normal routine within 6 weeks.
The average cost for a butt lift can range between $5,000 and $10,000. This cost variation considers factors such as whether or not liposuction was used, as well as the severity or complexity of the surgical case.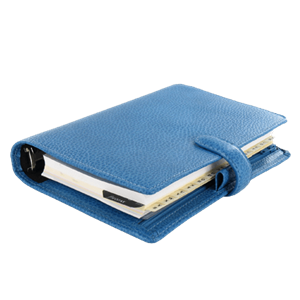 It depends. Both of these procedures address different cosmetic issues. For individuals who have loose skin or wrinkles under the buttock area, a butt lift is necessary. This procedure may still include liposuction if there is excess fat to be removed. Patients with a healthy skin tone who simply want a smaller buttock may see improvements with liposuction alone. These alternatives can be discussed during the initial body assessment and consultation.
Butt augmentation is a procedure in which implants are used to give the buttocks volume and a shapelier curve. Another common procedure is the Brazilian butt lift, which gives the buttocks the same effect as butt augmentation except instead of using an implant, a fat transfer is performed. It is important to note that although a butt lift improves the firmness of the butt, it does not add volume. Some patients may benefit from a combined procedure that involves a butt lift with a fat transfer or implants.
A butt lift is recommended for those who are close to or at their goal weight. When there is a significant weight gain after this surgery, the surgical results can be compromised. Similar to any body contouring procedure where the shape and contour of the body is enhanced, adhering to a healthy lifestyle with proper diet and regular exercise will help maintain the results for years.
As with most skin removal surgeries, there will be some scarring with a butt lift procedure. The plastic surgeon will make every effort to minimize scarring and their visibility by placing the incisions within the natural folds under the buttocks. Post-surgery care is very important for effective healing of the wound. Compression garments and topical creams will also help. Over the years, the scars will fade and flatten out.
Related Procedures