Butt augmentation is a cosmetic surgery performed on Newport Beach patients who wish to have a firmer, fuller and rounder butt. Many factors can lead to a flat or deflated backside, such as weight loss, age, and natural gravity. For many, this procedure is sought as an instant enhancement. Fat transfer using fat from the patient's own body, or implants, are popular methods for butt augmentation. Implants are best for patients who have low volume of fat, are relatively thin and desire a dramatic, permanent solution. These implants are generally safe, and will look and feel like natural muscular tissue. Dr. Domanskis usually places the incision in the crease between both cheeks. The implant usually is placed underneath the muscle fascia and either on top or inside the gluteus maximus or butt muscle. The more tissue that covers the implants, the better the result will be. This will all be discussed during the initial consultation. Dr.Domanskis is known for his XL breast expertise and has extended that to XL Butt procedures utilizing custom tissue expanders.
Reviews
"I will be seeing Dr D in October. He will be fixing years of BOTCHED work. His staff are pleasant, insightful and all around awesome. Its a big deal to take my case on and I'm proud to say even before the work is done, I have FINALLY made the right choice. AND I'm coming all the way from Canada! Im soooo freaking excited!So I had my surgery in early October. It was quite the case although Dr D has such great energy all the fear I had was alleviated. I had a few issues after the fact that caused me to return to him and Orange County (basically the poor skin quality from all the previous surgeons BOTCHED work). Again he was unphased. He's a genius, talked me through all steps, what we should do and my aftercare. Rachelle and himself took great care of me. Also nurse Julie I'd highly recommend if travelling alone which I was this time. He makes himself available to you 24/7 which you pretty much never see. HIs work is amazing, hes pleasant, kind and compassionate as is Rachelle. I wish I had gone to him in 2012 like I had initially planned. If I could rate him 100 out of 10 I would.Love his and his teamSE"
- S.E. /
Google /
Nov 28, 2019
"So I'm complicated. Years of botched work from prior surgeons. Nothing phases Dr Domanskis. He always has a plan. I'm travelling from Canada, he's amazing. I have his cell. He always answers, and I'm high mtce. I've never seen such skill and compassion. His staff are amazing. There IS no better surgeon and trust me I know. These were all breast complications but he also did ab etch and let me tell you it's amazing work! Pics to come. I love him and his staff! Xo"
- S. /
Healthgrades /
Nov 19, 2019
"Dr. Domanskis has performed surgical procedures on both, wife and I and he is by far the best. His knowledge and patient centric approach making you comfortable by informing you on every step of the way was more than we hopped for. What an outstanding doctor !! Well done Dr. Domanskis."
- C.B. /
Yelp /
Oct 21, 2019
"Dr. Domanskis is the best Plastic Surgeon! I would give him 20 stars if I could. He just performed an En Bloc Capsulectomy on me 3-weeks ago, tomorrow. I am pleased with the results, I feel great and am so happy that I had this done. I feel great after just 3-weeks post-surgery, it's unbelievable.When I initially called his office to schedule my Consultation with Dr. D, Rachelle took my call and was so incredibly helpful in answering all of my questions and has always been so kind and understanding. At my appointment with Dr. D, he was so thorough and informative. He answered all of my questions big and small and got me to a point prior to surgery that I knew exactly what to expect afterwards. He fully explained the process of the surgery, so I understood exactly what he would be doing to remove the capsule and implants. After surgery he made sure to follow-up with me to make sure I was doing okay and to make sure I didn't have any issues/ concerns. He is empathetic and has the best bedside manner. I would recommend him to anyone and everyone that is looking to have surgery – big or small."
- S.D. /
Google /
Oct 09, 2019
"I will be seeing Dr D in October. He will be fixing years of BOTCHED work. His staff are pleasant, insightful and all around awesome. Its a big deal to take my case on and I'm proud to say even before the work is done, I have FINALLY made the right choice. AND I'm coming all the way from Canada! Im soooo freaking excited!"
- S.E. /
Google /
Sep 14, 2019
Previous
Next
During the initial consultation, the body will be evaluated to determine if the patient is a better candidate for a fat transfer or implants. For those who are thin with low fat volume, an implant will be advised. This can either be a silicone implant, with different consistencies. Dr.Domanskis will discuss the type of implants, position and alternatives like BBL fat transfer during the consultation before any decision is made. For those wondering how an implant will look and feel, the technology advancement of today produces implants that are natural and safe for long-term use.
For XL BUTT Dr.Domanskis has introduced a new approach. Most XL patients do not get the volume that they wish with standard butt implants whose size is limited and space available in the buttock is also limited. So, he has pioneered once again the placement of custom tissue expanders. These are placed through the same incision(s) and then partially inflated at surgery with saline. A filling port is placed either in the inner thigh or another inconspicuous location through a small cut. This port is connected to the XL butt tissue expander.
Ambulation and usual activity can be resumed much quicker than either with BBL or Butt implant and even sitting and laying on the buttocks.
After a period of time to allow the wound to heal and the XL Tissue expander to become encapsulated in the location placed by Dr.Domanskis, expansion can occur through the port which is under the tissue in a remote location like the inner thigh. Approximately, 60-100cc can be placed in each expander about once every other week with little downtime. If there was a problem, then fluid may easily also be removed from the tissue expander through the valve.
So, XL sizes can so be usually achieved safely and with fewer complications and with better results. Once the size that the patient wishes is achieved, the tissue expander can be replaced by a standard or custom XL Butt implant.
Dr. Domanskis can perform XL Butt Tissue Enlargement with XL Butt Tissue Expanders on anyone that also has had BBL or smaller butt implants placed and wishes to go to an XL size.
Other procedures like liposuction of the flanks can be added at the same operation.
The cost of Butt Enlargement will vary depending on if it is liposuction with fat transfer to buttock(BBL), standard butt implants or XL BUTT ENLARGEMENT with custom XL butt tissue expanders.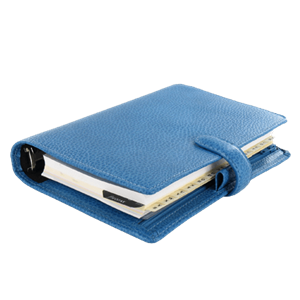 Plan Your Procedure
Average Cost

$7,500

-

$10,000

Recovery Time

7-14 Days

Average Procedure Time

2 Hours

Post-op Follow-up

2 Months

Procedure Recovery Location

Out-Patient
Contact Us
The quality of the implants used and the expertise of the surgeon are very important factors when it comes to the aesthetic satisfaction after the procedure. The implants should look and feel natural especially after the swelling subsides. When done correctly, your buttocks should look as natural as someone who spent weeks at the gym.
This will depend on the patient's body and personal goals. Natural method of fat transfers is advised if the patient has enough fat deposits that can be grafted and reinstated in a deflated butt. However, if the patient is thin, an implant is recommended as there may not be enough fat to transfer. It is also important to note that fat transfers do not last forever, and eventually the body will reabsorb some of the fat. An implant offers a permanent solution. Dr.Domanskis will discuss the pros and cons of techniques so that the best decision can be made to meet the patient's overall goals, especially those desiring an XL Butt.
In the first couple of weeks after surgery, the patient must not put any weight on the buttocks and should place the weight on the thighs instead. Once the pain and swelling subside, the patient will be able to sit and go back to their normal routine. A soft pillow in the first several months will help ease some pressure. The implants are placed on the upper part of the buttocks and so patients must not be anxious if they are sitting on the implants.
Placement of a XL BUTT tissue expander will decrease the time significantly as to sitting and laying directly on the buttock.
Any significant weight gain after a cosmetic buttocks surgery may compromise the surgical results, primarily after BBL. This is a concern especially after a butt augmentation because fats are deposited in the buttocks area first, which will affect the shape and contour the surgery already achieved. It is best to maintain a healthy lifestyle with good diet and regular exercise to ensure the long-term effect of this procedure
Related Procedures