Labiaplasty (also referred to as labia rejuvenation) is a cosmetic procedure offered by Newport Beach plastic surgeon, Dr. Ed Domanskis that enhances the appearance of the vaginal lips. Women who have gone through pregnancy or those who have experienced a significant weight loss may have enlarged labia. In addition, some women are born with asymmetrical vaginal lips. Abnormal labia can result in an unsightly appearance, but more importantly, it can cause symptoms such as chronic irritations, discomfort during sex, and yeast or urinary tract infections. Women who are unhappy with the appearance of their labia should not feel anxious or scared to consult with a plastic surgeon. In fact, they may find comfort in knowing that labia rejuvenation is one of the fastest growing cosmetic surgeries in the U.S. today.
Reviews
"Dr. Domanskis is the best Plastic Surgeon! I would give him 20 stars if I could. He just performed an En Bloc Capsulectomy on me 3-weeks ago, tomorrow. I am pleased with the results, I feel great and am so happy that I had this done. I feel great after just 3-weeks post-surgery, it's unbelievable.When I initially called his office to schedule my Consultation with Dr. D, Rachelle took my call and was so incredibly helpful in answering all of my questions and has always been so kind and understanding. At my appointment with Dr. D, he was so thorough and informative. He answered all of my questions big and small and got me to a point prior to surgery that I knew exactly what to expect afterwards. He fully explained the process of the surgery, so I understood exactly what he would be doing to remove the capsule and implants. After surgery he made sure to follow-up with me to make sure I was doing okay and to make sure I didn't have any issues/ concerns. He is empathetic and has the best bedside manner. I would recommend him to anyone and everyone that is looking to have surgery – big or small."
- S.D. /
Google /
Oct 09, 2019
"I will be seeing Dr D in October. He will be fixing years of BOTCHED work. His staff are pleasant, insightful and all around awesome. Its a big deal to take my case on and I'm proud to say even before the work is done, I have FINALLY made the right choice. AND I'm coming all the way from Canada! Im soooo freaking excited!"
- S.E. /
Google /
Sep 14, 2019
"Rachelle and Dr Domanskis were very polite and very informative with every step! Very happy!!!"
- T.M. /
Google /
Sep 12, 2019
"Dr Domanskis is a plastic  surgeon I heard incredible things about before I even met him.  This is a highly professional office that is very inviting and very comfortable. When you meet the doctor he puts you at ease with your questions that sometimes are a lot , He takes those questions and answers  them in detail and many times with him sketching on what he's going to do .  I have two surgeries coming up actually three LOL, facelift necklift  and breast reconstruction .  I could not be more comfortable with my choice of this award-winning doctor!!!!"
- M.T. /
Yelp /
Aug 09, 2019
"The first time I walked into this warm inviting office I realized this was like no other plastic surgery office . The staff is very professional and very patient in explaining details about your chosen surgery . This office is a no pressure zone and makes you feel very at ease with your choice. Dr. Domanskis is extremely honest with what he can do and what he can't do and what are the real expectations . This award-winning doctor will not tell you what you want to hear which in the end is the most honest a plastic surgeon could be . He will take his time and explain how things are going to be done and how the turnout will be. I am extremely excited for my upcoming surgery which I've wanted to do for a couple of years now and will be following up with the new review in the fall. He books up fast come in and meet him you will not be disappointed !"
- M.T. /
Google /
Aug 09, 2019
Previous
Next
Women who are considering labiaplasty should consult with a qualified cosmetic surgeon. In the past, before surgeons improved this procedure, the approach was to remove the excess tissue and skin deformity using an amputation method. Today, skilled surgeons use aesthetic reshaping techniques so that the labia are not only reduced in size, but also the nerves are protected in the process so that sexual feeling is not compromised. A surgeon with experience will preserve the natural color and contour and create a result that looks visually appealing with minimal to no scarring.
Labiaplasty Surgical Process
The most common approach surgeons take to perform labiaplasty is to use a device known as Iris Scissors. This fine, advanced surgical tool allows the surgeon to reshape the inner folds of the labia. In the process, a clean "V" shaped wedge is made to the vaginal lips, and is removed to reduce the size. The surgeon will carefully work to reshape and reconstruct the lips so that they meet the patient's aesthetic goals. Dissolvable sutures are used to close the incision. Another approach is to use a laser treatment to reduce the labia. This is effective for some patients, but is only recommended in cases where the skin defect is minimal.
Labiaplasty typically takes between 1-2 hours to complete, depending on how complex the surgical case is. It is performed under general anesthesia at an accredited surgical facility and does not require an overnight stay. Women who undergo labia rejuvenation will need to avoid any activity that may cause swelling and bleeding, such as exercise, sexual activity, douching, and the use of tampons. These activities can be resumed slowly around 4-6 weeks post-op. Women find that the results of this procedure look so natural that their self-confidence and self-image are improved drastically.
Labiaplasty is a surgery that is sometimes covered by medical insurance. This is generally the case if the condition is causing problematic symptoms. The procedure itself can run between $3,000-$5,000. It is a procedure that is now offered by many cosmetic surgeons.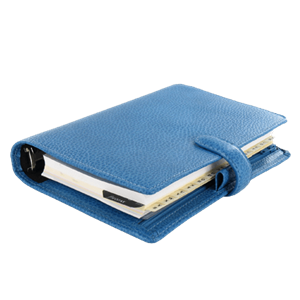 OBGYN or Cosmetic Surgeon?
When researching the aesthetic surgery market, most patients will find that a large majority of cosmetic surgeons offer labiaplasty. While many OBGYNs are capable of performing labia rejuvenation, the procedure is most often considered cosmetic. An OBGYN will be able to surgically remove any excess that exists within the labia; however, a cosmetic surgeon will consider the aesthetics as well. This ensures that scarring is minimal, and that color, contour and symmetry looks and feels natural.
Does It Cause Insensitivity?
As with any surgery, there may be numbness in the vaginal area after the procedure is completed. This is temporary as the skin and vaginal lips heal. In regards to sensitivity, it is important to understand that labia rejuvenation affects, for the most part, the vaginal lips only. Sensitivity is served by the clitoris. A skilled cosmetic surgeon that specializes in labiaplasty will work around this area so that a loss of sensitivity does not occur.
Does It Affect Intercourse?
Labiaplasty, when performed by a skilled surgeon, will only improve sexual intercourse. In many cases, this is because the excess skin and tissue that may have gotten in the way during sex before will now be removed. The clitoral region will be protected and the sensory nerves preserved so that sexual intercourse is not impacted in a negative way.
Before or After Pregnancy?
In most cases, it is recommended that women wait to have labia rejuvenation until after all pregnancies are complete. However, if having enlarged labia is bothersome and causes physical symptoms and emotional hardship, then this surgery can most definitely be performed before a planned pregnancy. If the results of the surgery are compromised due to a post-surgical pregnancy, a second surgery can be discussed.
Related Procedures