Newport Beach plastic surgeon, Dr. Ed Domanskis, changes the lives of countless women who are ready to get their pre-pregnancy body back. A mommy makeover accomplishes this and creates a tighter, slimmer appearance to areas of the body most affected by pregnancy, childbirth and nursing. For most women, this includes the removal and tightening of loose skin, as well as the removal of isolated pockets of fat around the breasts, abdomen, hips and thighs. The ideal candidates for this procedure are those who have completed childbearing and who have tried to regain a pre-pregnancy shape through diet and exercise, but are not able achieve the results they desire.
Reviews
"Dr. Domanskis is the best Plastic Surgeon! I would give him 20 stars if I could. He just performed an En Bloc Capsulectomy on me 3-weeks ago, tomorrow. I am pleased with the results, I feel great and am so happy that I had this done. I feel great after just 3-weeks post-surgery, it's unbelievable.When I initially called his office to schedule my Consultation with Dr. D, Rachelle took my call and was so incredibly helpful in answering all of my questions and has always been so kind and understanding. At my appointment with Dr. D, he was so thorough and informative. He answered all of my questions big and small and got me to a point prior to surgery that I knew exactly what to expect afterwards. He fully explained the process of the surgery, so I understood exactly what he would be doing to remove the capsule and implants. After surgery he made sure to follow-up with me to make sure I was doing okay and to make sure I didn't have any issues/ concerns. He is empathetic and has the best bedside manner. I would recommend him to anyone and everyone that is looking to have surgery – big or small."
- S.D. /
Google /
Oct 09, 2019
"I will be seeing Dr D in October. He will be fixing years of BOTCHED work. His staff are pleasant, insightful and all around awesome. Its a big deal to take my case on and I'm proud to say even before the work is done, I have FINALLY made the right choice. AND I'm coming all the way from Canada! Im soooo freaking excited!"
- S.E. /
Google /
Sep 14, 2019
"Rachelle and Dr Domanskis were very polite and very informative with every step! Very happy!!!"
- T.M. /
Google /
Sep 12, 2019
"Dr Domanskis is a plastic  surgeon I heard incredible things about before I even met him.  This is a highly professional office that is very inviting and very comfortable. When you meet the doctor he puts you at ease with your questions that sometimes are a lot , He takes those questions and answers  them in detail and many times with him sketching on what he's going to do .  I have two surgeries coming up actually three LOL, facelift necklift  and breast reconstruction .  I could not be more comfortable with my choice of this award-winning doctor!!!!"
- M.T. /
Yelp /
Aug 09, 2019
"The first time I walked into this warm inviting office I realized this was like no other plastic surgery office . The staff is very professional and very patient in explaining details about your chosen surgery . This office is a no pressure zone and makes you feel very at ease with your choice. Dr. Domanskis is extremely honest with what he can do and what he can't do and what are the real expectations . This award-winning doctor will not tell you what you want to hear which in the end is the most honest a plastic surgeon could be . He will take his time and explain how things are going to be done and how the turnout will be. I am extremely excited for my upcoming surgery which I've wanted to do for a couple of years now and will be following up with the new review in the fall. He books up fast come in and meet him you will not be disappointed !"
- M.T. /
Google /
Aug 09, 2019
Previous
Next
The surgical techniques used during a mommy makeover vary based on the condition of each of the body parts the patient wishes to improve. For the breasts, common issues include sagging and loose skin and a loss of breast volume. Some women will have breasts that remain enlarged. Surgeries that may be considered include breast reduction, breast augmentation and/or a breast lift. For many, a combination of these techniques creates a youthful, beautiful post-pregnancy breast appearance. The most common example is a breast augmentation with a lift. For the lower body, it is normal to see loose skin, surface irregularities such as stretch marks, and persistent pockets of fat. These are normally addressed with liposuction and by trimming away excess skin and 'lifting' the remaining skin to a new position.
A mommy makeover covers a sizeable area of the body. It is considered an invasive surgery and in many cases will require an overnight stay at the hospital. The surgery is performed under general anesthesia in an accredited surgical facility and can take 3 hours or longer to complete. Most women find the recovery to be a slow process. Walking upright is difficult in the first several weeks, and it is recommended that patients take it slow during the initial recovery phase. Depending on what was addressed during surgery, it could take between 6 months to a full year for the final results to appear. With that being said, most patients can go back to a normal routine in an average of 3 weeks; however, exercise is discouraged until at least 6-8 weeks after surgery.
The typical combination of procedures during a mommy makeover addresses the breast and the tummy. The surgery will include liposuction as well as skin tightening. The average cost per surgical case varies between $8,000 and $17,000.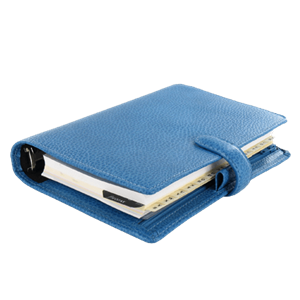 Plan Your Procedure
Average Cost

$8,000

-

$17,000

Recovery Time

3-4 Weeks

Average Procedure Time

3-4 Hours

Post-op Follow-up

Varies

Procedure Recovery Location

Out-Patient
Contact Us
A mommy makeover, because of the combined nature of surgeries, is considered an invasive procedure. Anytime a combination surgery takes place, the overall risks increase. For this reason, it is extremely important that patients find an experienced plastic surgeon that has the training and skill to perform multiple procedures in one setting. Under the hands of an experienced surgeon, the risks are greatly reduced and complications are rare.
It is recommended that all pregnancies are completed before a patient decides to have a mommy makeover. Pregnancy may compromise the results of the surgery, because additional skin stretching and weight gain is inevitable. Patients who are uncertain if they will have additional children should consult with their surgeon to discuss the best approach to take.
What About Stretch Marks?
Stretch marks may be minimized when the excess skin is removed. The tightening of the skin and underlying tissues will also help in making the marks less visible. Remaining stretch marks can also be minimized after surgery with skin rejuvenation treatments such as laser and chemical peels.
While a mommy makeover creates a beautiful new shape and figure for a woman, unfortunately, it does include some scarring. The scars are most common with a breast lift procedure and a tummy tuck. The surgeon will make every effort possible to create clean incisions, as well as take great care in minimizing scarring as much as possible. Any scars that result from this surgery will be able to be concealed with undergarments or swimsuits.
Related Procedures