Newport Beach plastic surgeon, Dr. Ed Domanskis, offers abdominoplasty surgery, commonly known as a tummy tuck. This is an ideal surgical treatment to remove the stubborn tummy "pouch" that's otherwise resistant to diet or exercise. It is a popular procedure for women after pregnancy, and is usually recommended when there are no plans of having additional children. It is also an effective cosmetic procedure for both men and women who have had a major weight loss where the skin was stretched due to obesity. Orange County patients considering a tummy tuck should be close to their ideal weight. Patients who undergo this treatment report a significant boost in their self-confidence because of the improvement made to their abdominal area.
Tummy Tuck Reviews
"I feel so bad, thought I had left a review. Couple things first, my review has value, the reason is that I'm rarely satisfied, and have had many things done over the years, what I received was unexpected and why I came back for more. I have psoriasis, for years I put Clobetesol on my face, which thinned it out and gave me a lovely TURKEY NECK, yikes, nothing I could do, but I had a friend who had a neck lift and it was awful, that is he had pain, weird scary looking wraps, so while things like that rarely bothered me I just wanted him to pull it up or put in fillers to tighten it. I finally ceded  to neck lift, and what I got I did not expect. Not only did I get a PERFECT NECK, but I got back my best feature, my chin, I have a long, manly chin, that had been obscured with fat and loose skin, now you have to understand I went from a single guy with no prospects to back to how I was in my 20's, what is that worth?? Hock the house, seriously, to get young, hot girls again? And then the love of my life who I'm still with, all because, yes appearance, it matters people don't let anyone lie to you, I basically got to go back in time. Second, I had got used to "man boobs", and fat over my stomach, I'm athletic so figured I could handle it, but after seeing a side picture of myself, I went for it. At first he thought I'd need a tummy tuck, we avoided that, and I got what every man should get, ETCHING, first he removed all of the fat on my chest, then ETCHED the stomach, if you've never heard of it neither had I, he makes a indentation around your abs so you have them whether you work out or not!! Result? I was in seeing my dermatologist, female with her assistant, she asked me to remove my shirt, something I used to dread, I took it off and she looked at her assistant and said "What do you do", "What do you mean", "You have a great body", this all without working out, though I'm motivated and doing that now. What can I say? I have the mind and experience of an older guy, with the face and body of a much younger guy, say what you will, judge all you like, BUT I LOVE LOOKING GREAT AGAIN, getting a compliment "You have a great body", you can't imagine how often I hear "Handsome", oh that word I hadn't heard for such a long, wasted period. I had stated I was important to listen to because of experience, I've had IPL's, fillers because of my thin skin, lasers, must be over 25 doctors I've seen over the years and what do they have in common? They talk FAST AND OVER YOU, they charge to for a consult!! What nerve. Dr. Domaskis though a amazing doctor ACTUALLY LISTENS AND RESPONDS TO WHAT YOU SAY, it's why I'll NEVER pay for a consult, what arrogance what if we don't like the doctor? I want to end with this, I was staying at a hotel when I had my procedure, that is neck lift, though his directions were right on, I made a mistake and was uncomfortable, well I can be quite a nuisance, that is complainer, so I got angry, what did Doc do? HE CAME TO MY HOTEL AND FIXED IT HIMSELF!!! Tell me what plastic surgeon have you  heard of doing that? Trust me the guy cares, I screwed up, he gets in his car, drives to my hotel and fixes MY MISTAKE. Thanks Doc!!!"
- M.H. /
Yelp /
Jul 21, 2018
"I can't believe the results! I had a tummy tuck to get rid my apron. It's only been 8 days but I can already see the results! Rachelle was amazing! She walked me through everything! With the covid 19 it did make things harder but she made sure everything was taken care of. Dr Domanskis was amazing! He did incredible things! I would recommend him in a heart beat!"
- O. /
Google /
Jul 01, 2020
Previous
Next
In patients who undergo a full tummy tuck, the incision is made from hip to hip just over the pubic area. This results in a scar line that is horizontal and can be hidden when wearing undergarments. It is commonly performed on women with significant skin folds after multiple pregnancies. This technique allows the surgeon access to a large portion of the abdomen while repositioning the belly button so that its placement appears natural. Liposuction is performed to remove excess fat preceding the skin tightening portion. The internal abdominal muscles are secured for a firm, toned appearance.
An alternative to the traditional technique is the mini tummy tuck, which is also known as a "Brazilian tummy tuck." The difference is that ideally the patients that undego this procedure are already in relatively good shape with a healthy skin tone, but still have loose skin on the lower abdomen. Unlike the full tummy tuck, the belly button is unaffected and the incision is smaller. Liposuction is used (if needed) to remove excess fat, and the loose skin is removed and pulled tight.
In cases when major skin tightening and body contouring is needed, an extended tummy tuck is recommended. This is a necessary technique for patients who have undergone a significant weight loss. It was developed after some patients noted that even after a full tummy tuck, the parts surrounding the abdomen still showed excessive folds of skin. The incision may extend around the navel, flank and lower back depending where skin tightening is necessary. Liposuction is still used and excess skin is trimmed then tightened. Similar to a full tummy tuck, the belly button is repositioned.
A tummy tuck is done under general anesthesia. It is an outpatient procedure, but an overnight stay can be required specific to complex cases. As with any other surgery, abdominoplasty comes with risks so it's best to discuss any health conditions you have prior to surgery. After surgery, pain medications are provided and a compression garment is worn. The patient will need to rest up to 48 hours. From then, it is recommended that patients make a concerted effort to move around to help blood circulation and reduce the risks of blood clot complications. Recovery may take up to 6 weeks.
The cost for a tummy tuck depends on a variety of factors, primarily on the technique recommended that will provide the best result of the patient's condition. These prices generally range from $7,000 to $12,500.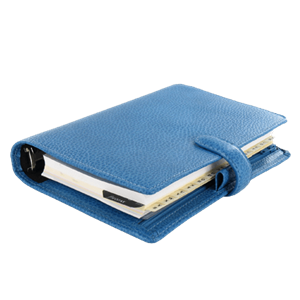 Plan Your Procedure
Average Cost

$7,500

-

$14,000

Recovery Time

14-21 Days

Average Procedure Time

2-3 Hours

Post-op Follow-up

2 Months

Procedure Recovery Location

Out-Patient
Contact Us
Tummy tucks are reserved for patients who have stretched, loose skin in the lower abdomen as a result of pregnancy or obesity. Liposuction, on the other hand, is for those who want to remove excess fat in the abdomen but still have a healthy skin tone. During the initial consultation, we will provide a thorough assessment and determine if liposuction alone is all that is needed, or if a tummy tuck will provide the best results.
Normally, abdominoplasty is performed to improve loose skin and excess fat around the abdomen area. However, sometimes other cosmetic procedures, such as breast augmentation or a breast lift are done to further improve the overall look and feel of the body. When this combination type surgery exists, it is known as a "mommy makeover". It is very popular among women after pregnancy who wish to get their pre-pregnancy body and shape back to normal.
Unfortunately, with a tummy tuck surgery, scars are unavoidable. However, extra measures are taken to make sure that scarring is minimal. The incision line is placed in areas that can be concealed by undergarments. Previous C-section scars will be incised in the same spot for the tummy tuck. During the healing process, we will provide a post-operative protocol that includes scar treatment to help assist the scars in becoming less visible.
Pregnancy After Tummy Tuck?
It is our recommendation that women who decide to have more children delay a tummy tuck procedure. The stretching of the skin as a result of another pregnancy can reduce the positive outome of this procedure.
Related Procedures