Newport Beach plastic surgeon, Dr. Edward Domanskis, offers breast augmentation with a lift for patients who desire to improve the appearance of sagging breasts, while at the same time, add volume. It is a two-part surgery that involves removing excess skin and tissue while tightening the underlying muscles to give the breast a firmer, higher appearance. The second part of the surgery involves the placement of a silicone or saline implant to add size and fullness. This combined surgery is very common and the results are long-lasting. During the initial consultation with Dr. Domanskis, an examination will take place so that he can determine if a lift alone will provide the desired results, or if an implant will be needed during surgery to attain the patient's aesthetic goals.
Reviews
"I will be seeing Dr D in October. He will be fixing years of BOTCHED work. His staff are pleasant, insightful and all around awesome. Its a big deal to take my case on and I'm proud to say even before the work is done, I have FINALLY made the right choice. AND I'm coming all the way from Canada! Im soooo freaking excited!So I had my surgery in early October. It was quite the case although Dr D has such great energy all the fear I had was alleviated. I had a few issues after the fact that caused me to return to him and Orange County (basically the poor skin quality from all the previous surgeons BOTCHED work). Again he was unphased. He's a genius, talked me through all steps, what we should do and my aftercare. Rachelle and himself took great care of me. Also nurse Julie I'd highly recommend if travelling alone which I was this time. He makes himself available to you 24/7 which you pretty much never see. HIs work is amazing, hes pleasant, kind and compassionate as is Rachelle. I wish I had gone to him in 2012 like I had initially planned. If I could rate him 100 out of 10 I would.Love his and his teamSE"
- S.E. /
Google /
Nov 28, 2019
"So I'm complicated. Years of botched work from prior surgeons. Nothing phases Dr Domanskis. He always has a plan. I'm travelling from Canada, he's amazing. I have his cell. He always answers, and I'm high mtce. I've never seen such skill and compassion. His staff are amazing. There IS no better surgeon and trust me I know. These were all breast complications but he also did ab etch and let me tell you it's amazing work! Pics to come. I love him and his staff! Xo"
- S. /
Healthgrades /
Nov 19, 2019
"Dr. Domanskis has performed surgical procedures on both, wife and I and he is by far the best. His knowledge and patient centric approach making you comfortable by informing you on every step of the way was more than we hopped for. What an outstanding doctor !! Well done Dr. Domanskis."
- C.B. /
Yelp /
Oct 21, 2019
"Dr. Domanskis is the best Plastic Surgeon! I would give him 20 stars if I could. He just performed an En Bloc Capsulectomy on me 3-weeks ago, tomorrow. I am pleased with the results, I feel great and am so happy that I had this done. I feel great after just 3-weeks post-surgery, it's unbelievable.When I initially called his office to schedule my Consultation with Dr. D, Rachelle took my call and was so incredibly helpful in answering all of my questions and has always been so kind and understanding. At my appointment with Dr. D, he was so thorough and informative. He answered all of my questions big and small and got me to a point prior to surgery that I knew exactly what to expect afterwards. He fully explained the process of the surgery, so I understood exactly what he would be doing to remove the capsule and implants. After surgery he made sure to follow-up with me to make sure I was doing okay and to make sure I didn't have any issues/ concerns. He is empathetic and has the best bedside manner. I would recommend him to anyone and everyone that is looking to have surgery – big or small."
- S.D. /
Google /
Oct 09, 2019
"I will be seeing Dr D in October. He will be fixing years of BOTCHED work. His staff are pleasant, insightful and all around awesome. Its a big deal to take my case on and I'm proud to say even before the work is done, I have FINALLY made the right choice. AND I'm coming all the way from Canada! Im soooo freaking excited!"
- S.E. /
Google /
Sep 14, 2019
Previous
Next
The surgery begins with the breast lift before placing the implant. During the procedure, excess skin is trimmed away, the underlying tissues are tightened with sutures and the breast is reshaped. This completes the lift portion of the procedure. Sometimes the areola is also reduced and the nipple repositioned. When the lift is done, the breast implant will be placed either on top of the chest muscle or underneath it based on the patient's condition.
All breast lift procedures will require incisions due to the removal of skin. There are several incision patterns that can be considered:
Incision made along the line surrounding the areola;
Incision made along the line surrounding the areola plus a vertical incision down to the natural crease below the breast; and,
Incision made along the line surrounding the areola plus a vertical incision down to the natural crease below the breast, then another horizontal line following the direction of the fold under the breast.
Peri-Areolar Uplift & Implants
Dr. Domanskis frequently performs a modified version of a traditional breast augmentation with breast lift, known as a Breast Augmentation with Peri-Areolar Uplift. The procedure is a modified (Nipple) uplift to increase the distance between the lower edge of the areolar and infra-mammary fold. The incision is made along the upper edge of the areola, and an ellipse of skin (maximum 1 inch) is removed. The augmentation is performed through this incision and once the augmentation is complete the incision is closed, creating the lift. This procedure is not to be mistaken for a Full Mastopexy, or Full Breast Lift, but rather a modified lift to enhance a breast with slight to moderate ptosis.
Breast augmentation is a common procedure in plastic surgery. Patients can choose between a silicone implant and one that is filled with saline. The type of implant chosen depends on the patient's aesthetic goals and the chest form. Some surgeons prefer to do a breast lift, and then see how the shape is affected before moving forward with implants. There are cases when patients are content with the results of the breast lift and no longer desire to have the augmentation portion.
Many patients that visit Dr. Domanskis for a breast lift already know they want a larger size and will discuss this during the consultation. Depending on how much native breast tissue resides in the breast and how large the patient desires to go, usually determines the type and size of implant used. Patients who undergo breast lift surgery will now have breasts that are surgically tighter and higher on the chest wall. Depending on size, some patients will seek to have a silicone or saline implant to enhance the size. For patients who desire a much larger size, or for those who wish to have an extra large breast implant, Dr. Domanskis may recommend B-Lite breast implants.
B-Lite implants are made with small microspheres that reside within medical silicone that are strong, yet extremely light. In fact, studies have shown these implants to be 30% lighter in weight than standard silicone or saline implants, which makes them a great alternative for some patients following a lift surgery. With the capability to increase breast size by up to 920 CC, it is a better option for many women after a breast lift so that the surgical results are not compromised by the added weight of additional CCs. B-Lite implants offer a very stable option for breast lift patients. Dr. Domanskis will discuss all of the implant options for size enhancement after a lift during the consultation.
This surgery is an outpatient procedure and is performed in an accredited surgical facility. General anesthesia is used. Following the procedure, patients will need to limit movement, especially in the chest area for approximately 48 hours. Because this surgery represents a combination of procedures, the recovery is a bit longer and can take up to 8-10 weeks to recover. Optimal results will be evident within 6-12 months. This is the time period it takes for the implants to settle in their new position and for the scars to heal.
Breast augmentation with a lift averages in cost between $9,000 to $12,000. The factors for this price range include what type of implant is used and the complexity of the surgical case. Cosmetic surgeries of this nature are typically not covered by insurance.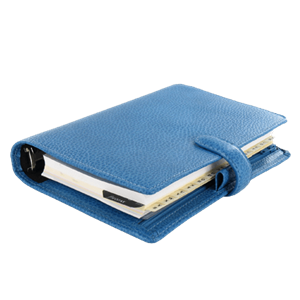 Plan Your Procedure
Average Cost

$9,000

-

$12,000

Recovery Time

2-4 Weeks

Average Procedure Time

2-4 Hours

Post-op Follow-up

2 Weeks

Procedure Recovery Location

Outpatient
Contact Us
Breast Aug With Lift FAQs
Implants will surely help increase breast size, but it is a breast lift that resolves the sagging. Breast sag is caused by overstretched skin that has lost its elasticity due to natural conditions such as pregnancy, weight loss or aging. Placing an implant does not correct the breast projection, in fact, it could make it worse. A lift corrects any sagging to create a tighter breast appearance.
Breast lifts can last for years, especially when patients adhere to a healthy lifestyle. Any significant weight gain or additional pregnancies could compromise the results of the surgery. This is why it is recommended to have this type of surgery when the patient is at or near their goal weight and do not plan to become pregnant in the future. As for breast implants, while they may not last a lifetime, they are manufactured to last up to 15 years or longer
Due to the nature of the procedure, scarring is unavoidable. The incisions made during a breast lift are patterned to best meet the aesthetic goals of the patient. Although these incisions can be concealed under clothing, they will still exist. The good news, is that over time and with proper scar care, they do fade and become barely noticeable. Most women find that their new shape and beautiful figure outweigh the scarring.
Related Procedures