One of the most popular cosmetic procedures is breast augmentation, a surgery where the primary focus is to increase an individual's breast size. While it is a procedure that commonly brings positive results, there are cases when revision surgery is required to fix an implant issue, such as rupture, contracture, asymmetry, or even a simple change in size. When a patient finds dissatisfaction with how the implants look and feel over time, breast revision is an important treatment that can be considered. Orange County plastic surgeon Dr. Ed Domanskis performs breast revision surgery for patients who desire a different result. He will work with the patient to ensure a gorgeous and satisfied result.
Breast Revision Reviews
"I love Dr Domanskis. He saved my life when other plastic surgeons said live with it you don't qualify for reconstruction. He made me feel comfortable and was more knowledgable tan the others I saw. He and he office worked with me since I live five hour away in another state. My results so far have been amazing."
- Anonymous /
Vitals /
Oct 18, 2017
"Dr. Domanskis & Rachell - I love this place!! Hands down I will never go to another Surgeon after I have met my forever favorite Dr. Domanskis! I had an emergency situation and was desperately avoiding going back to my previous surgeon (due to having two breast revision and reconstructive surgeries, not by choice but because my prior Surgeon left me each time with a hole the size of a quarter and implant exposure which led me to end up in the hospital last Summer with a almost deadly staph infection and recently leading me to face again the same hole he never repaired originally) I was referred to Dr D. by my oncologists office and so I called and was immediately given the utmost care from Rachelle when explaining my situation to her over the phone she was so sympathetic and quickly fit me into Dr. D's busy schedule. I was seen immediately that same day and was treated like an existing patient and greeted with a friendly and warming Dr. Domanskis. I was so hopeless and afraid after suffering mental anguish, pain and the fear of having to be under the care of a incompetent surgeon, Dr. Domanskis not only helped me right from the first consultation but he and Rachelle helped start the process of wound healing and removal of the implant without pushing me off and saying I should see my original surgeon, like I was told before earlier this year. DR. D made me have confidence again in Dr.'s and I am so grateful that he was willing to help me during this horrible time of fresh recovering that I was in. I am now looking forward in being Dr. D's patient and have so much faith that he will be able to reconstruct what the past monster had destroyed twice. I know that I will not only get the results that are best for me and my body but Dr. D and Rachell genuinely care about the client rather than just the money. THANK YOU SO MUCH DR.D & Rachelle I can't wait to so you soon!!"
- Anonymous /
Vitals /
Jan 24, 2019
Previous
Next
Reasons for Revision Surgery
Breast revision surgery corrects circumstances in regard to breast implants. The surgery focuses on removal, replacement, or making a switch from saline to silicone-based implants. Listed below are the most common cases where a patient may be a candidate for breast revision surgery.
Textured implants are breast implants that have a textured coating on the outer layer of the implant. When women choose the type of implant they are going to get, it can either be smooth or textured. Initially, manufacturers believed that a textured implant could prevent or limit the chances of capsular contracture, which is scar tissue that forms in the capsule. Because studies have shown that there was not a significant decrease in scarring, many surgeons continue to stay with smooth implants. However, there have been studies that have shown that textured implants may cause a seroma or fluid within the capsule (an unusual type of lymphoma). While the incidence of this has been found in both saline and silicone implants, each case has specifically been with a textured implant. This lymphoma is diagnosed through a pathological exam of the breast capsule and a lab test is done on the fluid if it is present within the cavity. The most common symptoms to watch for are breast enlargement, fluid buildup, a lump in the breast or armpit, or asymmetry. Dr. Domanskis performs breast revision surgery to remove textured implants for patient safety reasons. Women who still desire implants can be fitted with a silicone or saline rounded implant and have natural results.
Individuals who wish to undergo breast augmentation do so to increase breast size, primarily for aesthetics. However, after breast augmentation, some women may be dissatisfied with their results and opt to revert back to their normal breast size. Others may want to remove their implants because of health concerns or other personal reasons. Breast revision surgery is a process where the implant is removed, and the skin over the breast is tightened to make sure the breast sits in a natural position and looks normal.
Despite the guarantee that implants are safe and leakages are rare, there are cases when a shell breaks down. If it is filled with saline, the solution will be absorbed by the body, and there will be a noticeable deflation of the breast. In the case of silicone implants, the gel will settle where it is originally placed and the only way to verify it ruptured is with an MRI because the gel doesn't deflate. This is also the reason why a patient with silicone implants must undergo routine MRI scans.
A noticeable rippling can sometimes be seen underneath or on the side of the breast. This is generally more common among patients who have very low tissue volume and who are thin. Although not really a complication, the unnatural wrinkling may cause discomfort and an unsightly appearance. Rippling is most common with saline implants.
When an implant moves out of the intended pocket, it may cause the appearance of a double breast where a significant crease is noticeable. Implants not properly placed may drop and extend past the breast's crease or rise, forming an odd volume on top of the breast. Sometimes implants are displaced by severe capsular contracture or tightening scar tissue. Patients who experience this will go ahead with revision surgery as this condition is usually noticeable when wearing tight-fitting clothes.
Breast implants vary in size, texture, shape, and base. Some patients may be unhappy with how the breasts look and may consider a revision surgery to improve their appearance according to preference. It may be another size increase or a switch from a rounded implant to a more natural-looking teardrop shape. Some patients also later realize that they'd rather have silicone instead of saline. All preferences will be considered to modify the augmented breast.
Many patients that want larger-sized breasts and want to go up in CCs will consult with Dr. Domanskis on the options available. A higher CC for both saline and silicone may be an option, but Dr. Domanskis may also recommend B-Lite implants. B-Lite is a newer, revolutionary implant that can increase breast size by up to 920 CCs. For patients who already have implants and desire a larger size, B-Lite may prove to be a better option because they are scientifically manufactured to be lighter in weight due to how they are made. B-Lite is made with tiny microspheres that reside in medical-grade silicone. Shown to be 30% lighter in weight, they are placed just like any other implant on the market and produce less stress on the chest wall. If a patient desires to go much larger in size, B-Lite will be discussed during the consultation along with all other considerations.
Revision surgery is tailored according to the cosmetic issue the patient is addressing. With this treatment, a major correction is done to the augmented breast in conjunction with scar tissue removal, if applicable, or a breast lift if there is sagging. There are instances when a strattice (a tissue matrix device) will be needed to act as an internal underwire if additional support is required. Ultimately, the correction aims to fix the issue that's the source of the patient's dissatisfaction.
Breast revision surgery is performed with general anesthesia in an accredited surgical facility. The patient may be sent home after treatment, depending on the severity of the case. It is recommended to have someone who can drive the patient home and who can provide support within 48 hours. Patients can resume their normal routine in the second week. It will take a few more months for the effects of the revision to become noticeable and the breast to develop a natural feel and look.
A breast revision surgery can cost between $5,000 to $10,000, depending on the surgical case. It will cost more if there is an implant replacement or if there are other additional procedures, such as breast lift or scar tissue removal. In cases where implants are a manufacturer's defect, warranties may cover a portion or all of the surgical cost.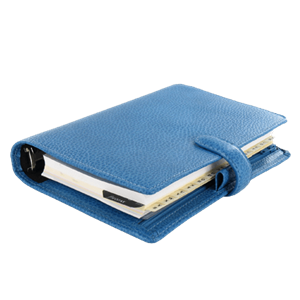 Related Procedures