Facial implant plastic surgeon, Dr. Ed Domanskis, is able to create stronger appearing cheekbones with the use of cheek implants. Strong cheekbones give an individual a defined facial profile, which many find appealing and youthful looking. Cheek augmentation places implants or fillers within the mid-face to correct the loss of volume that occurs with weight loss, aging or gravity. Cheek augmentation surgery alone may take years off the face and also helps to decrease the visible effects of laugh lines, wrinkles, loose jowls and a sagging jaw line. There are many options to consider with cheek augmentation, each with a result that can provide plumpness to the cheeks and establish a rejuvenated facial appearance.
Reviews
"Dr. Domanskis is the best Plastic Surgeon! I would give him 20 stars if I could. He just performed an En Bloc Capsulectomy on me 3-weeks ago, tomorrow. I am pleased with the results, I feel great and am so happy that I had this done. I feel great after just 3-weeks post-surgery, it's unbelievable.When I initially called his office to schedule my Consultation with Dr. D, Rachelle took my call and was so incredibly helpful in answering all of my questions and has always been so kind and understanding. At my appointment with Dr. D, he was so thorough and informative. He answered all of my questions big and small and got me to a point prior to surgery that I knew exactly what to expect afterwards. He fully explained the process of the surgery, so I understood exactly what he would be doing to remove the capsule and implants. After surgery he made sure to follow-up with me to make sure I was doing okay and to make sure I didn't have any issues/ concerns. He is empathetic and has the best bedside manner. I would recommend him to anyone and everyone that is looking to have surgery – big or small."
- S.D. /
Google /
Oct 09, 2019
"I will be seeing Dr D in October. He will be fixing years of BOTCHED work. His staff are pleasant, insightful and all around awesome. Its a big deal to take my case on and I'm proud to say even before the work is done, I have FINALLY made the right choice. AND I'm coming all the way from Canada! Im soooo freaking excited!"
- S.E. /
Google /
Sep 14, 2019
"Rachelle and Dr Domanskis were very polite and very informative with every step! Very happy!!!"
- T.M. /
Google /
Sep 12, 2019
"Dr Domanskis is a plastic  surgeon I heard incredible things about before I even met him.  This is a highly professional office that is very inviting and very comfortable. When you meet the doctor he puts you at ease with your questions that sometimes are a lot , He takes those questions and answers  them in detail and many times with him sketching on what he's going to do .  I have two surgeries coming up actually three LOL, facelift necklift  and breast reconstruction .  I could not be more comfortable with my choice of this award-winning doctor!!!!"
- M.T. /
Yelp /
Aug 09, 2019
"The first time I walked into this warm inviting office I realized this was like no other plastic surgery office . The staff is very professional and very patient in explaining details about your chosen surgery . This office is a no pressure zone and makes you feel very at ease with your choice. Dr. Domanskis is extremely honest with what he can do and what he can't do and what are the real expectations . This award-winning doctor will not tell you what you want to hear which in the end is the most honest a plastic surgeon could be . He will take his time and explain how things are going to be done and how the turnout will be. I am extremely excited for my upcoming surgery which I've wanted to do for a couple of years now and will be following up with the new review in the fall. He books up fast come in and meet him you will not be disappointed !"
- M.T. /
Google /
Aug 09, 2019
Previous
Next
Cheek implants are either placed within the malar (directly on the cheek bone) or submalar (below the cheekbone) area. These are inserted through incisions made typically within the upper lip or below the eyes. Implants can vary in type, size and shape depending on the analysis of the cheek structure. Listed below are the common methods used for cheek augmentation techniques.
Silicone is a permanent solution to add volume to the cheeks with a variety of shapes and sizes that match the patient's preference. The surgeon will consider the silicone shape and size, as well as the definition the implant will provide after a digital analysis of the patient's face structure has been assessed. Pockets will be made directly against the cheekbone where the implants will be fitted and sutured. This type of silicone is unlike the silicone gel found in breast implants and it is a safer option as it is in solid form and does not run any risks of leakage.
Another popular implant option is porous polyethylene, which is also inserted the same way as a silicone implant. Because the material is porous, it shapes naturally according to the cheek's internal contours. This type of implant also attaches better to the bones and tissues and allows tissue grow through it further adjusting it to the cheek's natural form. A disadvantage with this implant is because of this tissue integration, it is quite difficult to remove the implant should the patient want it taken out.
This is a natural occurring substance within the body and often found in the connective tissue. It is processed as an injectable filler for medical purposes, including cosmetic surgery. The least invasive of all procedures, the filler is injected in deep layers within the mid-face area. While most fillers create beautiful, natural results, the outcome is not permanent. Most fillers will last approximately 6-12 months.
Another natural substance that can be injected into the mid-face to enhance volume is the patient's own fat tissues that are harvested from donor sites using liposuction, and then reinjected into the cheeks. Fat can also be absorbed by the body over time, so similar to an injectable filler, this option does not create a permanent result.
Cheek augmentation is done as an outpatient procedure with the use of anesthesia. It is performed in an accredited surgical facility and normally takes up to 1 hour to complete. Bruising, swelling and numbness are a part of the immediate recovery and usually subside within the second week. Although the result is instantly noticeable, over the course of a few months as the implant settles into its new position, the results will become softer and more natural.
The average cost of cheek augmentation is about $2,500. This primarily depends on the type of implants or fillers used. Some cheek implants can go as high as $10,000 depending on what is being completed during the procedure.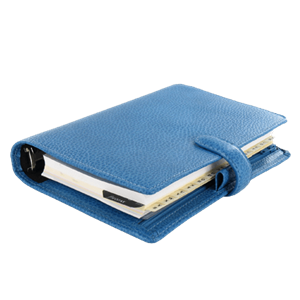 Plan Your Procedure
Average Cost

$3,500

-

$5,500

Recovery Time

7-14 Days

Average Procedure Time

1 Hour

Post-op Follow-up

2 Months

Procedure Recovery Location

Out-Patient
Contact Us
Generally, both have long-standing records when it comes to safety. The major concern that many patients have is how permanent the results are. Injectable fillers are mostly temporary. As these are manufactured from natural substances, a great volume of the filler is absorbed by the body. Silicone implants are made solid in this type of augmentation and has no risk of leakage, which renders them more permanent than the other materials.
Initially, the face will feel stretched and tight as the implants settle into its position. This is normal and the sensation will gradually disappear until a month passes. It is important to find a plastic surgeon that has a good track record in performing facial procedures to ensure that the results will be according to the patient's aesthetic goals.
Since the incisions are made within the mouth and underneath the upper lip, the scars will not be visible. The scars will dissolve on their own.
Related Procedures