Some women dream of having gorgeous, distinguished lips and thus turn towards lip lift surgery to enhance the shape of their lips. Unlike an augmentation procedure where volume is the primary concern, a lip lift redefines the lip by surgically recreating a new contour. This procedure focuses on reshaping the "Cupid's bow" (the two distinct peaks on the upper lip) by correcting the distance between the base of the nose and the upper lip. During the initial consultation, Dr. Domanskis will discuss the differences between a lip lift and lip augmentation to see which procedure is a better fit for the patient. Sometimes, a combination procedure is performed. In this event, a filler product or implant will also be used to improve lip volume and fullness.
Reviews
"Dr. Domanskis is the best Plastic Surgeon! I would give him 20 stars if I could. He just performed an En Bloc Capsulectomy on me 3-weeks ago, tomorrow. I am pleased with the results, I feel great and am so happy that I had this done. I feel great after just 3-weeks post-surgery, it's unbelievable.When I initially called his office to schedule my Consultation with Dr. D, Rachelle took my call and was so incredibly helpful in answering all of my questions and has always been so kind and understanding. At my appointment with Dr. D, he was so thorough and informative. He answered all of my questions big and small and got me to a point prior to surgery that I knew exactly what to expect afterwards. He fully explained the process of the surgery, so I understood exactly what he would be doing to remove the capsule and implants. After surgery he made sure to follow-up with me to make sure I was doing okay and to make sure I didn't have any issues/ concerns. He is empathetic and has the best bedside manner. I would recommend him to anyone and everyone that is looking to have surgery – big or small."
- S.D. /
Google /
Oct 09, 2019
"I will be seeing Dr D in October. He will be fixing years of BOTCHED work. His staff are pleasant, insightful and all around awesome. Its a big deal to take my case on and I'm proud to say even before the work is done, I have FINALLY made the right choice. AND I'm coming all the way from Canada! Im soooo freaking excited!"
- S.E. /
Google /
Sep 14, 2019
"Rachelle and Dr Domanskis were very polite and very informative with every step! Very happy!!!"
- T.M. /
Google /
Sep 12, 2019
"Dr Domanskis is a plastic  surgeon I heard incredible things about before I even met him.  This is a highly professional office that is very inviting and very comfortable. When you meet the doctor he puts you at ease with your questions that sometimes are a lot , He takes those questions and answers  them in detail and many times with him sketching on what he's going to do .  I have two surgeries coming up actually three LOL, facelift necklift  and breast reconstruction .  I could not be more comfortable with my choice of this award-winning doctor!!!!"
- M.T. /
Yelp /
Aug 09, 2019
"The first time I walked into this warm inviting office I realized this was like no other plastic surgery office . The staff is very professional and very patient in explaining details about your chosen surgery . This office is a no pressure zone and makes you feel very at ease with your choice. Dr. Domanskis is extremely honest with what he can do and what he can't do and what are the real expectations . This award-winning doctor will not tell you what you want to hear which in the end is the most honest a plastic surgeon could be . He will take his time and explain how things are going to be done and how the turnout will be. I am extremely excited for my upcoming surgery which I've wanted to do for a couple of years now and will be following up with the new review in the fall. He books up fast come in and meet him you will not be disappointed !"
- M.T. /
Google /
Aug 09, 2019
Previous
Next
The technique used will be customized to match the patient's condition and preference. Listed below are two of the most common techniques implemented by plastic surgeons:
The gull-wing lip lift addresses the vermillion on the lips. This is the part of the upper and lower lips that have the pinkish skin. Surgeons usually advise patients to consider the gull-wing lip lift to increase the display of the vermillion. With this procedure, a tiny incision is made to remove skin and nearby tissue from or above the white line of the skin that has the vermilion. Because some tissues are removed, the shape of the lips will change from both peaks of the Cupid's bow. This process can also be done on the lower lip.
Another type of lip lift is the sub-nasal lip lift or "bullhorn lip lift". This is also a very popular type of lip lift. Firstly, it removes a portion of the skin from under the nose, and then gently lifts the skin to reshape the Cupid's bow and provided a lifted appearance. This effect produces a result where a small part of the teeth can be seen even when the mouth is closed. The results using this method are immediate. One disadvantage of this technique is that slight scarring may be noticeable under the nose. However, a qualified surgeon will produce a result that limits scarring as much as possible.
A bullhorn lip lift, similar to the subnasal lip lift, reduces the length or your upper lip, allowing the upper teeth to become more visible when smiling. To complete this technique, incisions are made directly underneath the nostrils, excess skin is removed, and the lip is lifted. Sutures are made underneath the skin so as not to affect nerves or muscles. This technique allows the patient's Cupid's Bow to become more prominent, which can make the overall appearance more feminine and youthful.
This technique can be performed on both the upper and lower lips, and can typically be completed under local anesthesia. I first instruct the patient to draw and outline their existing vermilion lip border and then indicate where and what shape they ultimately desire. Then using advanced surgical techniques, I remove the section between the two, resulting in the movement of the lip to the new shape and height. It is important to mention that this lip lift technique does not alter the volume of the lip, but the height.
This lip lift procedure can offer increased lip fullness, enhanced "pout," and more Cupid's bow curvature by augmenting the parameters that characterize the lips. This procedure has also proven effective for patents with too much tooth show or too gummy a smile. The VY lift improves coverage of the teeth for a more pleasant appearance.
A lip lift is performed using general anesthesia in an accredited surgical facility. The outpatient procedure usually takes up to 2 hours to be completed. Results after the first few days of the surgery will already be visible with a bit of swelling and minimal pain. Full effect should take a few months to have the final look the patient wanted.
The average cost of a lip lift procedure will range between $2,500 to $3,500. If the lip lift is done in combination with another procedure, the cost further increases.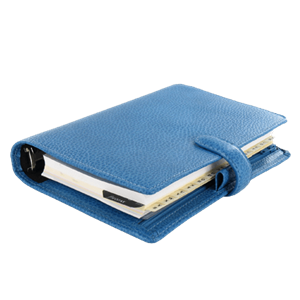 Plan Your Procedure
Average Cost

$3,500

-

$5,000

Recovery Time

5-14 Days

Average Procedure Time

1 Hour

Post-op Follow-up

2 Months

Procedure Recovery Location

Out-Patient
Contact Us
Having "duck lips" is the result of a surgeon augmenting a lip that probably should have been lifted instead. What the lip lift does is improve the placement and overall shape of the lips. This procedure is made to create natural, subtle and youthful results.
Minimal scarring may be visible with this procedure. The sutures will be finely done and the doctor will make every effort to minimize the effects of scarring. Incisions are barely visible after the procedure.
Lip augmentation produces fuller lips while a lip lift improves the lip position and shape. Having either a lift or augmentation depends on the shape of the lips an individual has and what the ultimate aesthetic goal is. If a person has a flat and undefined lip, a lip augmentation may result in an outward pouty lip rather than a shapelier and well-designed mouth. Therefore, lip augmentation is not always the solution. A skilled surgeon can determine what kind of lip surgery would be appropriate to have in order to achieve the patient's desired goals.
Related Procedures