Many men desire to have that washboard 6-pack. However, no matter how many hours they spend in the gym, they simply cannot attain their desired results. Abdominal etching is a male fitness surgery offered by Newport Beach plastic surgeon, Dr. Ed. Domanskis that enhances the definition of the abdominal muscles by removing excess fat and reshaping the region to create a sculpted ab appearance. This specialty surgery uses liposuction to accentuate the abdominal rippling effect many men desire. The best candidates for this procedure are men in relatively good shape who desire a more defined abdomen without intrusive scarring.
Reviews
"Dr. Domanskis is the best Plastic Surgeon! I would give him 20 stars if I could. He just performed an En Bloc Capsulectomy on me 3-weeks ago, tomorrow. I am pleased with the results, I feel great and am so happy that I had this done. I feel great after just 3-weeks post-surgery, it's unbelievable.When I initially called his office to schedule my Consultation with Dr. D, Rachelle took my call and was so incredibly helpful in answering all of my questions and has always been so kind and understanding. At my appointment with Dr. D, he was so thorough and informative. He answered all of my questions big and small and got me to a point prior to surgery that I knew exactly what to expect afterwards. He fully explained the process of the surgery, so I understood exactly what he would be doing to remove the capsule and implants. After surgery he made sure to follow-up with me to make sure I was doing okay and to make sure I didn't have any issues/ concerns. He is empathetic and has the best bedside manner. I would recommend him to anyone and everyone that is looking to have surgery – big or small."
- S.D. /
Google /
Oct 09, 2019
"I will be seeing Dr D in October. He will be fixing years of BOTCHED work. His staff are pleasant, insightful and all around awesome. Its a big deal to take my case on and I'm proud to say even before the work is done, I have FINALLY made the right choice. AND I'm coming all the way from Canada! Im soooo freaking excited!"
- S.E. /
Google /
Sep 14, 2019
"Rachelle and Dr Domanskis were very polite and very informative with every step! Very happy!!!"
- T.M. /
Google /
Sep 12, 2019
"Dr Domanskis is a plastic  surgeon I heard incredible things about before I even met him.  This is a highly professional office that is very inviting and very comfortable. When you meet the doctor he puts you at ease with your questions that sometimes are a lot , He takes those questions and answers  them in detail and many times with him sketching on what he's going to do .  I have two surgeries coming up actually three LOL, facelift necklift  and breast reconstruction .  I could not be more comfortable with my choice of this award-winning doctor!!!!"
- M.T. /
Yelp /
Aug 09, 2019
"The first time I walked into this warm inviting office I realized this was like no other plastic surgery office . The staff is very professional and very patient in explaining details about your chosen surgery . This office is a no pressure zone and makes you feel very at ease with your choice. Dr. Domanskis is extremely honest with what he can do and what he can't do and what are the real expectations . This award-winning doctor will not tell you what you want to hear which in the end is the most honest a plastic surgeon could be . He will take his time and explain how things are going to be done and how the turnout will be. I am extremely excited for my upcoming surgery which I've wanted to do for a couple of years now and will be following up with the new review in the fall. He books up fast come in and meet him you will not be disappointed !"
- M.T. /
Google /
Aug 09, 2019
Previous
Next
Abdominal etching is done with a special tumescent liposuction technique. The procedure removes and sculpts fatty tissue residing under the skin. Before the procedure, detailed markings are made of the patient's flexed abs. During the surgery, small incisions are made within the natural contours of the abdomen. This helps minimize scarring. Through these incisions, fat is removed in some areas, thinned in others, and rearranged to accentuate the abdomen (rectus) muscles and the linea alba (the line running down the center of the abdomen).
All male abdominal etching procedures are performed under general anesthesia as an outpatient procedure at an accredited surgical facility. The surgery typically lasts about an hour. Following surgery, there will be some swelling and bruising in the abdomen. A compression garment should be worn for 3-6 weeks. Most patients are able to resume a normal work schedule within 1 week and incorporate exercise within 3 weeks. The full effect of surgery should be noticed within 6 months. This surgery allows men increased definition of their abdominals.
The cost of male abdominal etching surgery varies based on the extent of surgery. The average cost is around $2,500 to $5,000.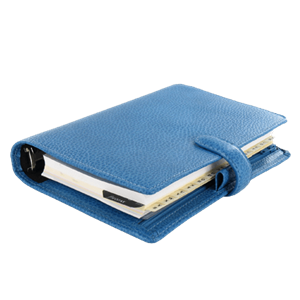 Abdominal Etching for Men FAQs
For the ideal candidate, yes! Many people hope for a "6 pack" and work for years without attaining the desired results. This is caused by a layer of fat covering the muscle. Abdominal etching removes and sculpts this layer of fat, resulting in the desired "6 pack" for most candidates. Patients with muscle tone already present see the greatest results.
Who Is The Ideal Candidate?
The ideal candidate for abdominal etching is a male with up to 20% body fat and preexisting muscle tissue, but who feels let down because he cannot attain "washboard abs".
Is Liposuction Always Needed?
In most cases, yes. The soft tissue and fat that collects in excess will need to be removed using a liposuction method. There are many liposuction techniques to consider. Some are less invasive and use a mechanism that can help the skin become tighter on the chest wall. These methods can be discussed during your consultation.
Incisions for this surgery are well concealed. They are usually placed near the areola or in the lines between the abdominal muscles and are typically small enough that scarring is minimized. Over time, the incision lines will fade and become almost nonexistent for most men.
Related Procedures