Newport Beach plastic surgeon, Dr. Ed Domanskis, is a hair restoration surgeon offering men the opportunity to gain a fuller head of hair. According to the American Hair Loss Association, by age 35, more than two-thirds of men will experience some degree of hair loss. This can be quite distressing for some men. There are a number of techniques available today to assist with hair growth. Dr. Domanskis offers a minimally invasive solution that looks and feels natural. The technology uses Follicular Unit Extraction (FUE), a method that utilizes the state-of-the-art NeoGraft Automated Hair Transplant System. He also uses a strip technique that is suitable for some patients.
Reviews
"I will be seeing Dr D in October. He will be fixing years of BOTCHED work. His staff are pleasant, insightful and all around awesome. Its a big deal to take my case on and I'm proud to say even before the work is done, I have FINALLY made the right choice. AND I'm coming all the way from Canada! Im soooo freaking excited!So I had my surgery in early October. It was quite the case although Dr D has such great energy all the fear I had was alleviated. I had a few issues after the fact that caused me to return to him and Orange County (basically the poor skin quality from all the previous surgeons BOTCHED work). Again he was unphased. He's a genius, talked me through all steps, what we should do and my aftercare. Rachelle and himself took great care of me. Also nurse Julie I'd highly recommend if travelling alone which I was this time. He makes himself available to you 24/7 which you pretty much never see. HIs work is amazing, hes pleasant, kind and compassionate as is Rachelle. I wish I had gone to him in 2012 like I had initially planned. If I could rate him 100 out of 10 I would.Love his and his teamSE"
- S.E. /
Google /
Nov 28, 2019
"So I'm complicated. Years of botched work from prior surgeons. Nothing phases Dr Domanskis. He always has a plan. I'm travelling from Canada, he's amazing. I have his cell. He always answers, and I'm high mtce. I've never seen such skill and compassion. His staff are amazing. There IS no better surgeon and trust me I know. These were all breast complications but he also did ab etch and let me tell you it's amazing work! Pics to come. I love him and his staff! Xo"
- S. /
Healthgrades /
Nov 19, 2019
"Dr. Domanskis has performed surgical procedures on both, wife and I and he is by far the best. His knowledge and patient centric approach making you comfortable by informing you on every step of the way was more than we hopped for. What an outstanding doctor !! Well done Dr. Domanskis."
- C.B. /
Yelp /
Oct 21, 2019
"Dr. Domanskis is the best Plastic Surgeon! I would give him 20 stars if I could. He just performed an En Bloc Capsulectomy on me 3-weeks ago, tomorrow. I am pleased with the results, I feel great and am so happy that I had this done. I feel great after just 3-weeks post-surgery, it's unbelievable.When I initially called his office to schedule my Consultation with Dr. D, Rachelle took my call and was so incredibly helpful in answering all of my questions and has always been so kind and understanding. At my appointment with Dr. D, he was so thorough and informative. He answered all of my questions big and small and got me to a point prior to surgery that I knew exactly what to expect afterwards. He fully explained the process of the surgery, so I understood exactly what he would be doing to remove the capsule and implants. After surgery he made sure to follow-up with me to make sure I was doing okay and to make sure I didn't have any issues/ concerns. He is empathetic and has the best bedside manner. I would recommend him to anyone and everyone that is looking to have surgery – big or small."
- S.D. /
Google /
Oct 09, 2019
"I will be seeing Dr D in October. He will be fixing years of BOTCHED work. His staff are pleasant, insightful and all around awesome. Its a big deal to take my case on and I'm proud to say even before the work is done, I have FINALLY made the right choice. AND I'm coming all the way from Canada! Im soooo freaking excited!"
- S.E. /
Google /
Sep 14, 2019
Previous
Next
NeoGraft is recommended for patients who do not want an invasive hair transplant approach that will lead to scarring. Patients who desire to keep their hair short are good candidates for this method. Follicular Unit Extraction (FUE) using the NeoGraft technology, removes individual hair follicles from the back of the scalp in groupings of about 1-4 hairs, and then places these hairs in the areas of the scalp where balding or hair thinning has occurred. The technology uses pneumatic controls to achieve this. The benefit to this approach, is that a patient does not have to suffer with a linear scar on the back of the head as some of the other traditional approaches create (sometimes referred to as the "strip method" of hair replacement). NeoGraft offers a natural look with limited downtime.
Hair restoration can also be performed using a more traditional approach known as the "strip" method. This approach is suitable for those who keep their hair longer, and who are not as concerned about a linear scar on the back of the head (which is covered by the hair if worn longer). A strip of hair bearing skin, usually from a hair bearing area like the back of the head, is removed and closed. Then, this strip is cut up to yield usually between 1,000 and 2,000 individual hairs. The hairless scalp area to be restored is marked and an equal amount of tiny puncture marks are made into which the hairs are carefully and meticulously inserted. A light dressing is applied which is removed in a day or two with gentle shampooing of the hair after several days. The transplanted hair follicles act and grow as if it were still from the donor area.
Hair restoration using the NeoGraft or hair strip method is performed in-office under either a local anesthesia or IV sedation. The procedure can take up to 2-4 hours to complete depending on how much hair is transplanted. The average patient can return to work within a couple of days, but those who have the strip method typically have a longer recovery. Exercise and strenuous activity should be avoided for about 1-2 weeks just to ensure the implanted area is safely healed. Results vary by patient, but most patients will see new hair growth within 4-6 months.
The average cost for hair restoration depends on the number of grafts needed, as well as the technique that is used. Dr. Domanskis charges between $6.50-$9.50 per graft. The number of grafts needed to attain the patient's desired results will be discussed in detail during the initial consultation.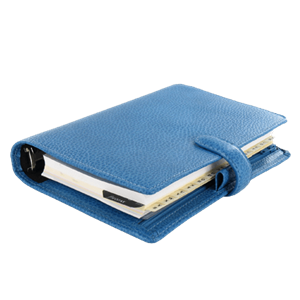 Plan Your Procedure
Average Cost

$6

-

$8

Recovery Time

7-14 Days

Average Procedure Time

2-4 Hours

Post-op Follow-up

6 Months

Procedure Recovery Location

Out-Patient
Contact Us
Men and women who are self-conscious about their thinning or balding hair can achieve desirable results with hair restoration through FUE using NeoGraft, as well as the strip method. Both work to produce hair growth, but use different approaches. It really depends on what the patient is comfortable with in terms of scarring and hair length. Patients who undergo these procedures are pleased with the results. On average, patients can attain 50-60% of new hair growth within the first year following surgery.
Regardless if a patient decides to go with FUE or the strip method, the results will appear the same. The difference is in the technique, as well as the invasiveness of the procedure and the outcome of the scalp where the hair was extracted. So, the primary difference between the two techniques is not in the visible results, but how the donor area is harvested either by a strip of scalp or by small individual graft extractions.
Small graft extraction using the FUE approach through NeoGraft offers numerous benefits. Including:
Outstanding results
A less invasive approach
No scarring
Quick recovery
Effective hair growth
Affordable compared to other methods
Related Procedures