Gynecomastia is a male condition that affects the chest, often occurring during puberty and lasting into adulthood. It creates the look of having larger breasts, and is believed to be caused by hormonal imbalances. This imbalance may root from medications or substance use, liver or thyroid problems, or just a natural teen occurrence that may or may not go away on its own. Patients with gynecomastia may be embarrassed when their chests are exposed. A male breast reduction surgery can correct gynecomastia, and Newport Beach plastic surgeon, Dr. Ed Domanskis, can reshape the chest to a more masculine appearance. Surgery may include liposuction alone, or liposuction with excision.
While gynecomastia is a medical condition that many men wish to correct, some will also choose to cosmetically improve the overall shape and physique of the chest with the help of pectoral implants. Pec implants can be used to add size and shape to the chest, while creating a stronger more masculine appearance. Dr. Domanskis places the implant under the pectoral muscle so that the results look natural. There are many sizes and shapes to consider depending on how filled out you would like for your chest to be. This can be discussed during the initial consultation with Dr. Domanskis.
Reviews
"I will be seeing Dr D in October. He will be fixing years of BOTCHED work. His staff are pleasant, insightful and all around awesome. Its a big deal to take my case on and I'm proud to say even before the work is done, I have FINALLY made the right choice. AND I'm coming all the way from Canada! Im soooo freaking excited!So I had my surgery in early October. It was quite the case although Dr D has such great energy all the fear I had was alleviated. I had a few issues after the fact that caused me to return to him and Orange County (basically the poor skin quality from all the previous surgeons BOTCHED work). Again he was unphased. He's a genius, talked me through all steps, what we should do and my aftercare. Rachelle and himself took great care of me. Also nurse Julie I'd highly recommend if travelling alone which I was this time. He makes himself available to you 24/7 which you pretty much never see. HIs work is amazing, hes pleasant, kind and compassionate as is Rachelle. I wish I had gone to him in 2012 like I had initially planned. If I could rate him 100 out of 10 I would.Love his and his teamSE"
- S.E. /
Google /
Nov 28, 2019
"So I'm complicated. Years of botched work from prior surgeons. Nothing phases Dr Domanskis. He always has a plan. I'm travelling from Canada, he's amazing. I have his cell. He always answers, and I'm high mtce. I've never seen such skill and compassion. His staff are amazing. There IS no better surgeon and trust me I know. These were all breast complications but he also did ab etch and let me tell you it's amazing work! Pics to come. I love him and his staff! Xo"
- S. /
Healthgrades /
Nov 19, 2019
"Dr. Domanskis has performed surgical procedures on both, wife and I and he is by far the best. His knowledge and patient centric approach making you comfortable by informing you on every step of the way was more than we hopped for. What an outstanding doctor !! Well done Dr. Domanskis."
- C.B. /
Yelp /
Oct 21, 2019
"Dr. Domanskis is the best Plastic Surgeon! I would give him 20 stars if I could. He just performed an En Bloc Capsulectomy on me 3-weeks ago, tomorrow. I am pleased with the results, I feel great and am so happy that I had this done. I feel great after just 3-weeks post-surgery, it's unbelievable.When I initially called his office to schedule my Consultation with Dr. D, Rachelle took my call and was so incredibly helpful in answering all of my questions and has always been so kind and understanding. At my appointment with Dr. D, he was so thorough and informative. He answered all of my questions big and small and got me to a point prior to surgery that I knew exactly what to expect afterwards. He fully explained the process of the surgery, so I understood exactly what he would be doing to remove the capsule and implants. After surgery he made sure to follow-up with me to make sure I was doing okay and to make sure I didn't have any issues/ concerns. He is empathetic and has the best bedside manner. I would recommend him to anyone and everyone that is looking to have surgery – big or small."
- S.D. /
Google /
Oct 09, 2019
"I will be seeing Dr D in October. He will be fixing years of BOTCHED work. His staff are pleasant, insightful and all around awesome. Its a big deal to take my case on and I'm proud to say even before the work is done, I have FINALLY made the right choice. AND I'm coming all the way from Canada! Im soooo freaking excited!"
- S.E. /
Google /
Sep 14, 2019
Previous
Next
Breast reduction surgery for men is done through a special liposuction technique. Some men with milder cases of gynecomastia may only require liposuction to attain good results. This is performed to remove the fatty tissue residing under the skin. During this approach, a small incision is made around the areola (intra-areolar). This allows access for a suction device to move through the chest and remove fat and tissue. In severe gynecomastia cases, an en bloc resection of excessive breast tissue and tightening of loose skin may be necessary. This includes nipple grafting and may require a staged surgery.
All male breast reduction procedures are performed under general anesthesia as an outpatient procedure at an accredited surgical facility. The surgery typically lasts about an hour. Following surgery, there will be some swelling,ll not. and a compression garment should be worn for 1-2 weeks. Most patients are able to resume normal work schedules within a few days, and incorporate exercise within 4 weeks. This surgery allows men to feel more confident when exposing their chest due to a firmer, flatter chest. In most cases, scarring is inconspicuous.
The cost of male breast reduction varies based on the extent of the surgery. The average cost for gynecomastia surgery is roughly $3,000.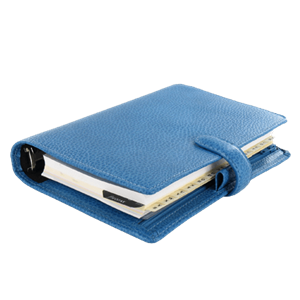 Plan Your Procedure
Average Cost

$4,000

-

$7,000

Recovery Time

5-14 Days

Average Procedure Time

1-3 Hours

Post-op Follow-up

2 Months

Procedure Recovery Location

Out-Patient
Contact Us
Male Breast Reduction FAQs
Every man is born with some soft tissue covering his pectoralis muscles. When this breast tissue overgrows into larger breasts, the pecs are often hidden. Through male breast reduction surgery, the excessive tissue is removed so the natural contour and shape of the chest wall can be seen. Men who wish to tone and strengthen their chest muscles will have equal opportunity to do so. Strength training will help lead to optimal results once this tissue has been removed.
Is Liposuction Always Needed?
In most cases, yes. The soft tissue and fat that collects in excess will need to be removed using liposuction. There are many liposuction techniques to consider. Some are less invasive and can help the skin become tighter on the chest wall. These methods can be discussed during your consultation.
Incisions for this surgery are well concealed. They are usually placed around or near the areola and are typically small enough that scarring is minimized. Over time, the incision lines will fade and become almost nonexistent for most men.
Related Procedures