Belotero is a hyaluronic acid liquid filler that is injected into the skin to target wrinkles around the nasolabial folds or forehead. Because of Belotero's versatility, this injectable filler can be used for almost all patients, whether they have beginning wrinkles or deeper creases, as long as the patient has a relatively good skin tone. It is made from a substance that is a hydrator by nature, which is naturally found in the body. Belotero reinstates this substance in the body, and promotes skin hydration. Newport Beach cosmetic surgeon, Dr. Ed Domanskis, offers Belotero to patients are looking for a longer-lasting filler product.
Reviews
"Dr. Domanskis is the best Plastic Surgeon! I would give him 20 stars if I could. He just performed an En Bloc Capsulectomy on me 3-weeks ago, tomorrow. I am pleased with the results, I feel great and am so happy that I had this done. I feel great after just 3-weeks post-surgery, it's unbelievable.When I initially called his office to schedule my Consultation with Dr. D, Rachelle took my call and was so incredibly helpful in answering all of my questions and has always been so kind and understanding. At my appointment with Dr. D, he was so thorough and informative. He answered all of my questions big and small and got me to a point prior to surgery that I knew exactly what to expect afterwards. He fully explained the process of the surgery, so I understood exactly what he would be doing to remove the capsule and implants. After surgery he made sure to follow-up with me to make sure I was doing okay and to make sure I didn't have any issues/ concerns. He is empathetic and has the best bedside manner. I would recommend him to anyone and everyone that is looking to have surgery – big or small."
- S.D. /
Google /
Oct 09, 2019
"I will be seeing Dr D in October. He will be fixing years of BOTCHED work. His staff are pleasant, insightful and all around awesome. Its a big deal to take my case on and I'm proud to say even before the work is done, I have FINALLY made the right choice. AND I'm coming all the way from Canada! Im soooo freaking excited!"
- S.E. /
Google /
Sep 14, 2019
"Rachelle and Dr Domanskis were very polite and very informative with every step! Very happy!!!"
- T.M. /
Google /
Sep 12, 2019
"Dr Domanskis is a plastic  surgeon I heard incredible things about before I even met him.  This is a highly professional office that is very inviting and very comfortable. When you meet the doctor he puts you at ease with your questions that sometimes are a lot , He takes those questions and answers  them in detail and many times with him sketching on what he's going to do .  I have two surgeries coming up actually three LOL, facelift necklift  and breast reconstruction .  I could not be more comfortable with my choice of this award-winning doctor!!!!"
- M.T. /
Yelp /
Aug 09, 2019
"The first time I walked into this warm inviting office I realized this was like no other plastic surgery office . The staff is very professional and very patient in explaining details about your chosen surgery . This office is a no pressure zone and makes you feel very at ease with your choice. Dr. Domanskis is extremely honest with what he can do and what he can't do and what are the real expectations . This award-winning doctor will not tell you what you want to hear which in the end is the most honest a plastic surgeon could be . He will take his time and explain how things are going to be done and how the turnout will be. I am extremely excited for my upcoming surgery which I've wanted to do for a couple of years now and will be following up with the new review in the fall. He books up fast come in and meet him you will not be disappointed !"
- M.T. /
Google /
Aug 09, 2019
Previous
Next
Belotero is often a single-session treatment that lasts up to 30 minutes, sometimes even less. Patients may experience pain is similar to any other injection treatments. A topical anesthetic may be applied to minimize discomfort during the session. The amount of medication, formulation and injection spot vary considering each patient's circumstances. The entire process is repeated every 6 to 12 months as the formulation is naturally absorbed by the body.
Since this is a non-invasive treatment, patients will be able to go back to their normal routine shortly after the injection. Some swelling and redness may be present, but these usually subside after a few hours. Strenuous activities must be avoided for at least 1 day. The results are evident immediately, and can last from 6 months to 1 year. Generally, the skin treated will appear smooth with a rejuvenated glow that makes facial features look young and fresh.
Each syringe can cost between $400 and $600, and a single treatment may use more than 1 syringe depending on the severity of the case. Sometimes more than one treatment is necessary. During the initial consultation, the doctor will analyze the patient's cosmetic concerns that Belotero can correct. The amount of medication, formulation and number of treatments are factors that account for the total cost of the procedure. Third-party financing may be a good option since insurance companies rarely cover cosmetic treatments.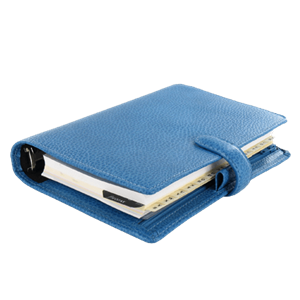 Plan Your Procedure
Average Cost

From

$650

Average Procedure Time

30 Minutes

Procedure Recovery Location

Office Visit
Contact Us
There are a number of available injectable fillers that are hyaluronic based in the market today. However, Belotero is best known for its function to correct severe wrinkles commonly found around the nasiolabial folds. Other fillers will be discussed during the initial consultation with the doctor to highlight the advantages of each, and the best approach to the patient's facial features and cosmetic concerns.
Belotero is hyaluronic-acid-based filler that is FDA approved. It is backed with years of extensive testing for its function and safety. Since hyaluronic acid is a substance processed naturally in the body, it is a solution that integrates well with the underlying tissues, and provides great results in terms of adding volume and promoting skin hydration.
BOTOX works in a way that once injected, the skin will appear smoother and softer because the solution is a muscle relaxant. It freezes the muscles beneath the skin where it was injected. However, it doesn't add any volume to the area. Belotero, like other injectable derma fillers, can provide the same results as BOTOX, but works in a way that it adds more volume so that it stretches the skin to make it appear more youthful and smoother with wrinkles becoming less evident.
In most cases, yes. Since Belotero is made of hyaluronic acid, a substance that occurs naturally within the body, the injected solution normally gets absorbed. It is recommended to maintain injections every 6 months to 1 year to supplement the loss of volume. Some patients initially opt for derma fillers to see if cosmetic enhancements will look and feel before proceeding with more permanent and invasive procedures such as face lifts.