A chemical peel is a facial rejuvenation treatment that removes the top layer of skin to reveal another fresh layer and promote new skin tissue growth. It is a safe and effective way to attain a clear, softer appearance. Dr. Domanskis' Newport Beach cosmetic surgery practice offers several chemical peel options depending on the patient's skin and desired results. A chemical peel uses an acid solution to create the peeling effect; the solutions used range from mild, medium or deep. There are a number of skin problems a chemical peel can resolve, such as fine lines, acne scars, pigmentation, rough textures, and spotty areas.
Reviews
"I will be seeing Dr D in October. He will be fixing years of BOTCHED work. His staff are pleasant, insightful and all around awesome. Its a big deal to take my case on and I'm proud to say even before the work is done, I have FINALLY made the right choice. AND I'm coming all the way from Canada! Im soooo freaking excited!So I had my surgery in early October. It was quite the case although Dr D has such great energy all the fear I had was alleviated. I had a few issues after the fact that caused me to return to him and Orange County (basically the poor skin quality from all the previous surgeons BOTCHED work). Again he was unphased. He's a genius, talked me through all steps, what we should do and my aftercare. Rachelle and himself took great care of me. Also nurse Julie I'd highly recommend if travelling alone which I was this time. He makes himself available to you 24/7 which you pretty much never see. HIs work is amazing, hes pleasant, kind and compassionate as is Rachelle. I wish I had gone to him in 2012 like I had initially planned. If I could rate him 100 out of 10 I would.Love his and his teamSE"
- S.E. /
Google /
Nov 28, 2019
"So I'm complicated. Years of botched work from prior surgeons. Nothing phases Dr Domanskis. He always has a plan. I'm travelling from Canada, he's amazing. I have his cell. He always answers, and I'm high mtce. I've never seen such skill and compassion. His staff are amazing. There IS no better surgeon and trust me I know. These were all breast complications but he also did ab etch and let me tell you it's amazing work! Pics to come. I love him and his staff! Xo"
- S. /
Healthgrades /
Nov 19, 2019
"Dr. Domanskis has performed surgical procedures on both, wife and I and he is by far the best. His knowledge and patient centric approach making you comfortable by informing you on every step of the way was more than we hopped for. What an outstanding doctor !! Well done Dr. Domanskis."
- C.B. /
Yelp /
Oct 21, 2019
"Dr. Domanskis is the best Plastic Surgeon! I would give him 20 stars if I could. He just performed an En Bloc Capsulectomy on me 3-weeks ago, tomorrow. I am pleased with the results, I feel great and am so happy that I had this done. I feel great after just 3-weeks post-surgery, it's unbelievable.When I initially called his office to schedule my Consultation with Dr. D, Rachelle took my call and was so incredibly helpful in answering all of my questions and has always been so kind and understanding. At my appointment with Dr. D, he was so thorough and informative. He answered all of my questions big and small and got me to a point prior to surgery that I knew exactly what to expect afterwards. He fully explained the process of the surgery, so I understood exactly what he would be doing to remove the capsule and implants. After surgery he made sure to follow-up with me to make sure I was doing okay and to make sure I didn't have any issues/ concerns. He is empathetic and has the best bedside manner. I would recommend him to anyone and everyone that is looking to have surgery – big or small."
- S.D. /
Google /
Oct 09, 2019
"I will be seeing Dr D in October. He will be fixing years of BOTCHED work. His staff are pleasant, insightful and all around awesome. Its a big deal to take my case on and I'm proud to say even before the work is done, I have FINALLY made the right choice. AND I'm coming all the way from Canada! Im soooo freaking excited!"
- S.E. /
Google /
Sep 14, 2019
Previous
Next
The superficial peel is the mildest peel option that targets the upper layer of skin. Commonly, a diluted glycolic acid is used and left on the skin for several minutes. The doctor will then neutralize the acid to keep the peel at a mild level. There will be slight redness after the treatment, but typically there is no downtime compared to the other peels available. On average, patients will peel for about 3-5 days with this treatment. Patients may need several treatments to achieve the facial look they desire. On average, this is also the least expensive among chemical peel treatments.
While a superficial peel results in a positive outcome for many of our patients, some will require a stronger treatment to tackle certain skin imperfections. There are more aggressive chemical peels on the market, but with the latest advancements in laser skin rejuvenation, we prefer to recommend a laser treatment. Our office offers the MIXTO Fractionated CO2 laser for patients that desire and/or require a deeper penetration. We offer laser treatment for the face, neck and chest. All laser treatments are performed by Dr. Domanskis and can result in gorgeous, clear skin. It can help clear up more severe skin irregularties such as wrinkles, age spots, and scars, as well as spur the production of collagen under the skin for a tighter appearance.
During/After a Chemical Peel
The chemical application for a chemical peel follows similar steps, but the solution grade used may change depending on the patient's skin condition and type. So, in terms of superficial chemical peels, the primary difference in the peel from patient to patient will be the type of acid solution used, the amount applied, and the period of time that it is left on the skin. Once the chemical reaches the target skin layers, a neutralizer will be applied to immediately stop the effects of the acid. Downtime varies for each patient, but on average, patients will peel for about 5-7 days (or less). After the treatment, it is important that the patient allow the peeling process to occur naturally and do not assist in peeling or pulling at the skin. It is also extremely important to avoid sun exposure for a period of time after the treatment.
The harsher the chemical peel, the more expensive the cost. Fees can range from $125 for mild peels to $6,000 for the deeper kind. Although the milder chemical peels cost less, the number of sessions needed to maintain results will increase the long-term price. It is best to consult with the practitioner to understand what peel will garner the best results and then decide if the price and downtime are acceptable.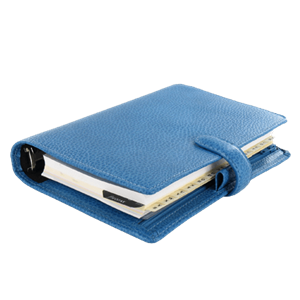 Plan Your Procedure
Average Cost

$100

-

$500

Recovery Time

0-5 Days

Average Procedure Time

30-60 Minutes

Procedure Recovery Location

Office Visit
Contact Us
Depending on the peel used, there may be some general discomfort. With the lighter peels, patients will feel some stinging but it goes away quickly with the use of a handheld fan. The peeling process itself does not cause any pain. Medium and deep peels are more painful, and thus skin medications and antibiotics may be used to assist with any discomfort.
Dermabrasion is a facial rejuvenation procedure that treats surface irregularities, giving the skin a softer appearance. Dermabrasion works in many ways similar to a chemical peel. The difference, is that dermabrasion use surgical tools (a rotating brush or shaving instrument) to remove the top layer of skin through a surgical scraping process. A chemical peel uses a caustic solution that is rubbed into the skin. Both techniques result in a brighter, smoother complexion.
There are many skin treatments to consider depending on the patient's aesthetic goals and skin condition. Chemical peels promote new skin regeneration and is best to treat skin irregularities. For facial conditions in which wrinkles are significant, a BOTOX or injectable filler may be a better option. There are also a number of laser treatments to consider as well.