Kybella is a revolutionary way to decrease moderate to severe amounts of fat under the chin without surgery. Commonly known as a "double chin", excess submental fat can be reduced with Kybella injections by a plastic surgeon without the time, expense, and pain of neck liposuction. Like the rest of the body, the chin can accumulate pockets of stubborn fat that cannot be reduced by a healthy diet and exercise. The active ingredient in Kybella, deoxycholic acid, permanently destroys dietary fat beneath the chin. Patients will need multiple Kybella treatment sessions to achieve their desired results, but the change is permanent.
Reviews
"Dr. Domanskis is the best Plastic Surgeon! I would give him 20 stars if I could. He just performed an En Bloc Capsulectomy on me 3-weeks ago, tomorrow. I am pleased with the results, I feel great and am so happy that I had this done. I feel great after just 3-weeks post-surgery, it's unbelievable.When I initially called his office to schedule my Consultation with Dr. D, Rachelle took my call and was so incredibly helpful in answering all of my questions and has always been so kind and understanding. At my appointment with Dr. D, he was so thorough and informative. He answered all of my questions big and small and got me to a point prior to surgery that I knew exactly what to expect afterwards. He fully explained the process of the surgery, so I understood exactly what he would be doing to remove the capsule and implants. After surgery he made sure to follow-up with me to make sure I was doing okay and to make sure I didn't have any issues/ concerns. He is empathetic and has the best bedside manner. I would recommend him to anyone and everyone that is looking to have surgery – big or small."
- S.D. /
Google /
Oct 09, 2019
"I will be seeing Dr D in October. He will be fixing years of BOTCHED work. His staff are pleasant, insightful and all around awesome. Its a big deal to take my case on and I'm proud to say even before the work is done, I have FINALLY made the right choice. AND I'm coming all the way from Canada! Im soooo freaking excited!"
- S.E. /
Google /
Sep 14, 2019
"Rachelle and Dr Domanskis were very polite and very informative with every step! Very happy!!!"
- T.M. /
Google /
Sep 12, 2019
"Dr Domanskis is a plastic  surgeon I heard incredible things about before I even met him.  This is a highly professional office that is very inviting and very comfortable. When you meet the doctor he puts you at ease with your questions that sometimes are a lot , He takes those questions and answers  them in detail and many times with him sketching on what he's going to do .  I have two surgeries coming up actually three LOL, facelift necklift  and breast reconstruction .  I could not be more comfortable with my choice of this award-winning doctor!!!!"
- M.T. /
Yelp /
Aug 09, 2019
"The first time I walked into this warm inviting office I realized this was like no other plastic surgery office . The staff is very professional and very patient in explaining details about your chosen surgery . This office is a no pressure zone and makes you feel very at ease with your choice. Dr. Domanskis is extremely honest with what he can do and what he can't do and what are the real expectations . This award-winning doctor will not tell you what you want to hear which in the end is the most honest a plastic surgeon could be . He will take his time and explain how things are going to be done and how the turnout will be. I am extremely excited for my upcoming surgery which I've wanted to do for a couple of years now and will be following up with the new review in the fall. He books up fast come in and meet him you will not be disappointed !"
- M.T. /
Google /
Aug 09, 2019
Previous
Next
Surgical Neck Liposuction
Kybella is an alternative to surgical neck liposuction for patients who only need fat removed from the area under their chin. If the patient wants fat removed from the rest of the neck, surgical neck liposuction is the best option. The doctor will help every patient determine their best treatment plan after listening to their concerns and goals in the initial consultation.
In clinical trials, 79% of patients were satisfied with the results of their Kybella treatment in improving the appearance of their face and chin. Additionally, patients in the trial reported that they felt younger, happier, and more confident after their Kybella treatment session.
Before/After The Procedure
After cleaning the area, the doctor will inject Kybella into multiple sites under the patient's chin. Most patients will begin to see visible results in 2 – 4 treatment sessions. Patients can have up to 6 treatment sessions with less than a month in between each session. After the treatment, patients may have temporary swelling, bruising, pain, numbness, or redness.
Depending on the amount of treatment sessions needed, patient should expect to pay between $1,000 and $2,000 for Kybella injections. Kybella is a new and therefore, more expensive procedure, however Kybella is less expensive (in time and money) than neck liposuction with a respected plastic surgeon.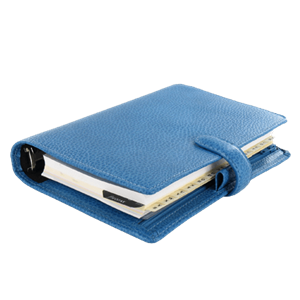 Plan Your Procedure
Average Cost

$1,000

-

$2,000
Contact Us
While it is being researched, Kybella is not currently approved to eliminate fat in any other areas of the body and a plastic surgeon will only inject Kybella into the area below the patient's chin. The uses of Kybella will hopefully be expanded, but for now, patient can enjoy getting rid of their double chin with Kybella.
Before receiving Kybella injections, the doctor will ask about the patient's current medications and medical conditions during their initial consultation. Patients who are pregnant or breastfeeding may not get Kybella injections. Kybella is also not available for anyone under the age of 18.
Deoxycholic acid, the active ingredient in Kybella, is a naturally-occurring molecule that can be by the body to breakdown and destroy fat. Once destroyed, these fat cells cannot return.
Related Procedures