Laser skin resurfacing is a cosmetic procedure that utilizes focused laser beams to remove the upper layer of skin, and reveal a healthy, new layer. The application is precise and accurate as it manages the skin layer by layer. This method is effective in skin regeneration because the removed skin is replaced by new tissue growth. It also stimulates collagen development, which is an important factor for healthy skin. When used on fine wrinkles or other skin irregularities, the increased growth of collagen renders a suppler, younger-looking appearance. Newport Beach cosmetic surgeon, Dr. Ed Domanskis, is proud to offer patients the MIXTO Fractionated CO2 Laser for patients seeking gorgeous, dramatic results. Laser skin resurfacing can be done as a separate procedure or combined with another facial treatment.
Reviews
"Dr. Domanskis is the best Plastic Surgeon! I would give him 20 stars if I could. He just performed an En Bloc Capsulectomy on me 3-weeks ago, tomorrow. I am pleased with the results, I feel great and am so happy that I had this done. I feel great after just 3-weeks post-surgery, it's unbelievable.When I initially called his office to schedule my Consultation with Dr. D, Rachelle took my call and was so incredibly helpful in answering all of my questions and has always been so kind and understanding. At my appointment with Dr. D, he was so thorough and informative. He answered all of my questions big and small and got me to a point prior to surgery that I knew exactly what to expect afterwards. He fully explained the process of the surgery, so I understood exactly what he would be doing to remove the capsule and implants. After surgery he made sure to follow-up with me to make sure I was doing okay and to make sure I didn't have any issues/ concerns. He is empathetic and has the best bedside manner. I would recommend him to anyone and everyone that is looking to have surgery – big or small."
- S.D. /
Google /
Oct 09, 2019
"I will be seeing Dr D in October. He will be fixing years of BOTCHED work. His staff are pleasant, insightful and all around awesome. Its a big deal to take my case on and I'm proud to say even before the work is done, I have FINALLY made the right choice. AND I'm coming all the way from Canada! Im soooo freaking excited!"
- S.E. /
Google /
Sep 14, 2019
"Rachelle and Dr Domanskis were very polite and very informative with every step! Very happy!!!"
- T.M. /
Google /
Sep 12, 2019
"Dr Domanskis is a plastic  surgeon I heard incredible things about before I even met him.  This is a highly professional office that is very inviting and very comfortable. When you meet the doctor he puts you at ease with your questions that sometimes are a lot , He takes those questions and answers  them in detail and many times with him sketching on what he's going to do .  I have two surgeries coming up actually three LOL, facelift necklift  and breast reconstruction .  I could not be more comfortable with my choice of this award-winning doctor!!!!"
- M.T. /
Yelp /
Aug 09, 2019
"The first time I walked into this warm inviting office I realized this was like no other plastic surgery office . The staff is very professional and very patient in explaining details about your chosen surgery . This office is a no pressure zone and makes you feel very at ease with your choice. Dr. Domanskis is extremely honest with what he can do and what he can't do and what are the real expectations . This award-winning doctor will not tell you what you want to hear which in the end is the most honest a plastic surgeon could be . He will take his time and explain how things are going to be done and how the turnout will be. I am extremely excited for my upcoming surgery which I've wanted to do for a couple of years now and will be following up with the new review in the fall. He books up fast come in and meet him you will not be disappointed !"
- M.T. /
Google /
Aug 09, 2019
Previous
Next
MIXTO is the latest technology in fractional CO2 laser skin resurfacing. It can produce dramatic improvement in skin texture and tone, and results in a softer appearance. In addition, it is able to be used on all skin types for various skin irregularities. Dr. Domanskis performs all laser treatments personally, and uses MIXTO for the face, neck, chest, and hands. A single treatment using this technology can show significant improvement while softening wrinkles. As one of the most technologically advanced skin rejuvenation systems on the market today, it delivers more results in a single half hour treatment session, than many of its competitors can produce with multiple treatments.
During/After the Procedure
Laser skin resurfacing is similar to the healing that takes place from a burn, however it is a controlled effort. Several days after treatment, the treated area crusts over and is a red in color, which begins fading over the next week or so and continues fading over the succeeding four months, on average. It goes from bright red to pink to either the person's normal skin color or maybe even lighter. Following treatment, patients need to use a strong sunscreen and avoid the sun. Once the skin is healed, sun exposure should still be eliminated. Tanning can still occur, but the patient's skin is much more sensitive to the sun and its damaging effects.
The average price for laser resurfacing varies depending on what is being treated and how large the area is. On average, patients can expect to pay around $3,000-$5,000, which includes the MIXTO laser treatment, medications and local anesthesia.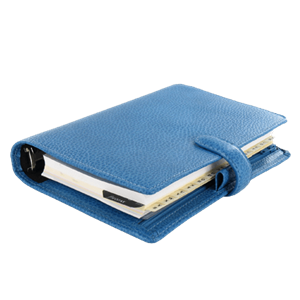 Plan Your Procedure
Average Cost

$3,000

-

$5,000

Recovery Time

2-7 Days

Average Procedure Time

1 Hour

Procedure Recovery Location

Out-Patient
Contact Us
Laser Skin Resurfacing FAQs
Negative Affects on Skin?
Although the procedure will wear the skin surface away, there is a minimal risk of scarring, especially when post-treatment care is implemented. It is critical to find a reputable doctor or technician with comprehensive experience with laser skin treatments. It's important for the surgeon to understand different technologies affect different skin types. When done correctly, the result is a long-lasting healthy skin effective in combating signs of aging and skin damage.
Aside from the natural effects of aging, personal habits and environmental factors, results can be long lasting. Maintenance treatments may be considered as signs of aging get more and more significant over time.
Ablative or Non-Ablative?
It depends mainly on the patient's skin condition and cosmetic goals. Another factor to consider is how quick the recovery period should be or if there should be no downtime for the patient. The doctor will discuss each treatment in detail and recommend the best approach that matches the patient's circumstances.