Our Newport Beach plastic surgery office is proud to offer Perlane to area patients who wish to treat facial lines and wrinkles without having to undergo surgery. Perlane is a clear gel formulation of hyaluronic acid, which is a naturally occurring substance found in the body. It is used to soften severe facial lines, folds and wrinkles by adding volume and fullness deep into the skin. Dr. Domanskis may recommend this filler product to treat facial wrinkles around the eyes, chin, lips, and cheeks. Offering a soft, youthful-looking result, Perlane has the ability to last for up to a full year.
Reviews
"Dr. Domanskis is the best Plastic Surgeon! I would give him 20 stars if I could. He just performed an En Bloc Capsulectomy on me 3-weeks ago, tomorrow. I am pleased with the results, I feel great and am so happy that I had this done. I feel great after just 3-weeks post-surgery, it's unbelievable.When I initially called his office to schedule my Consultation with Dr. D, Rachelle took my call and was so incredibly helpful in answering all of my questions and has always been so kind and understanding. At my appointment with Dr. D, he was so thorough and informative. He answered all of my questions big and small and got me to a point prior to surgery that I knew exactly what to expect afterwards. He fully explained the process of the surgery, so I understood exactly what he would be doing to remove the capsule and implants. After surgery he made sure to follow-up with me to make sure I was doing okay and to make sure I didn't have any issues/ concerns. He is empathetic and has the best bedside manner. I would recommend him to anyone and everyone that is looking to have surgery – big or small."
- S.D. /
Google /
Oct 09, 2019
"I will be seeing Dr D in October. He will be fixing years of BOTCHED work. His staff are pleasant, insightful and all around awesome. Its a big deal to take my case on and I'm proud to say even before the work is done, I have FINALLY made the right choice. AND I'm coming all the way from Canada! Im soooo freaking excited!"
- S.E. /
Google /
Sep 14, 2019
"Rachelle and Dr Domanskis were very polite and very informative with every step! Very happy!!!"
- T.M. /
Google /
Sep 12, 2019
"Dr Domanskis is a plastic  surgeon I heard incredible things about before I even met him.  This is a highly professional office that is very inviting and very comfortable. When you meet the doctor he puts you at ease with your questions that sometimes are a lot , He takes those questions and answers  them in detail and many times with him sketching on what he's going to do .  I have two surgeries coming up actually three LOL, facelift necklift  and breast reconstruction .  I could not be more comfortable with my choice of this award-winning doctor!!!!"
- M.T. /
Yelp /
Aug 09, 2019
"The first time I walked into this warm inviting office I realized this was like no other plastic surgery office . The staff is very professional and very patient in explaining details about your chosen surgery . This office is a no pressure zone and makes you feel very at ease with your choice. Dr. Domanskis is extremely honest with what he can do and what he can't do and what are the real expectations . This award-winning doctor will not tell you what you want to hear which in the end is the most honest a plastic surgeon could be . He will take his time and explain how things are going to be done and how the turnout will be. I am extremely excited for my upcoming surgery which I've wanted to do for a couple of years now and will be following up with the new review in the fall. He books up fast come in and meet him you will not be disappointed !"
- M.T. /
Google /
Aug 09, 2019
Previous
Next
During a Perlane treatment session, the face is thoroughly washed, and marks are made on the areas where the injection will occur. Perlane is injected into to the skin with a fine needle. Although this procedure does not cause any pain, there may be some mild discomfort. We generally apply a numbing cream ahead of time to help keep our patients comfortable. The treatment normally takes 15 to 30 minutes with no downtime. The results are immediately evident. Mild redness and swelling may occur, but this usually subsides within the first 24 hours. The patient is advised not to put any pressure on the injected areas and keep the head elevated for the first evening.
The average cost for a full syringe of Perlane averages about $400. Some patients will only require a single syringe of the product, while others may need several. This depends on the number of areas being treated and the severity of the skin condition. Patients should also keep in mind that Perlane is a temporary fix. In order to maintain the desired results, this treatment should be repeated every 6-12 months.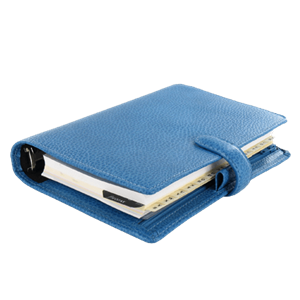 Plan Your Procedure
Average Cost

From

$650

Average Procedure Time

30 Minutes

Procedure Recovery Location

Office Visit
Contact Us
Best For Which Facial Issues?
Any facial irregularities that are commonly caused by aging, personal habits or environmental factors may benefit from a Perlane treatment. This includes moderate to severe wrinkles and lines, depressions, frown or laugh lines, forehead creases, crow's feet and other obvious facial folds. Perlane injections are most commonly used for the cheeks, chin, lips and under the eyes to improve contours and volume.
Perlane vs. Other Fillers?
Perlane contains a high dose of hyaluronic acid that may not be present with other fillers. This is the reason why it is more effective in treating certain conditions of wrinkling. Other fillers may be better for mild wrinkles or for patients who are showing the beginning stages of fine lines. The doctor will be able to recommend the best filler to match the patient's skin condition. In terms of pricing, Perlane does cost a bit more than some of the other fillers as the quality and quantity of hyaluronic acid in the product is slightly higher.
BOTOX is a drug that relaxes the muscles under the skin that causes the skin to contract, resulting in skin wrinkling. Perlane shares the same function by smoothening and improving wrinkles and lines, but does it in a way of plumping the skin as volume is injected into it. The two products may supplement each other in a single treatment.
When To Have Reinjection?
Hyaluronic acid (by way of a filler injection) is naturally absorbed by the body over time. This means that there will gradually be a loss of volume where Perlane was injected. This gradual decrease usually takes place between 6-12 months after the initial injection. Patients who love the results they receive from a Perlane injection often come back to our office for additional treatments.
Related Procedures