Radiofrequency (RF) skin rejuvenation, also referred to as RF skin tightening, is an advanced nonsurgical treatment that is commonly used in the field of plastic surgery. Newport Beach plastic surgeon, Dr. Ed Domanskis, offers this cosmetic treatment to help combat the signs of aging on the skin. During the treatment, the sound waves produced by the laser are able to reach deeper layers of the skin to impact the underlying tissues. This promotes the production of collagen and initiates the tightening of the superficial layers. The result is a smoother, tighter skin surface. Dr. Domanskis is proud to offer Thermage, which is a radiofrequency laser treatment that offers good success in reducing moderate to severe wrinkles and other skin irregularities.
Reviews
"I will be seeing Dr D in October. He will be fixing years of BOTCHED work. His staff are pleasant, insightful and all around awesome. Its a big deal to take my case on and I'm proud to say even before the work is done, I have FINALLY made the right choice. AND I'm coming all the way from Canada! Im soooo freaking excited!So I had my surgery in early October. It was quite the case although Dr D has such great energy all the fear I had was alleviated. I had a few issues after the fact that caused me to return to him and Orange County (basically the poor skin quality from all the previous surgeons BOTCHED work). Again he was unphased. He's a genius, talked me through all steps, what we should do and my aftercare. Rachelle and himself took great care of me. Also nurse Julie I'd highly recommend if travelling alone which I was this time. He makes himself available to you 24/7 which you pretty much never see. HIs work is amazing, hes pleasant, kind and compassionate as is Rachelle. I wish I had gone to him in 2012 like I had initially planned. If I could rate him 100 out of 10 I would.Love his and his teamSE"
- S.E. /
Google /
Nov 28, 2019
"So I'm complicated. Years of botched work from prior surgeons. Nothing phases Dr Domanskis. He always has a plan. I'm travelling from Canada, he's amazing. I have his cell. He always answers, and I'm high mtce. I've never seen such skill and compassion. His staff are amazing. There IS no better surgeon and trust me I know. These were all breast complications but he also did ab etch and let me tell you it's amazing work! Pics to come. I love him and his staff! Xo"
- S. /
Healthgrades /
Nov 19, 2019
"Dr. Domanskis has performed surgical procedures on both, wife and I and he is by far the best. His knowledge and patient centric approach making you comfortable by informing you on every step of the way was more than we hopped for. What an outstanding doctor !! Well done Dr. Domanskis."
- C.B. /
Yelp /
Oct 21, 2019
"Dr. Domanskis is the best Plastic Surgeon! I would give him 20 stars if I could. He just performed an En Bloc Capsulectomy on me 3-weeks ago, tomorrow. I am pleased with the results, I feel great and am so happy that I had this done. I feel great after just 3-weeks post-surgery, it's unbelievable.When I initially called his office to schedule my Consultation with Dr. D, Rachelle took my call and was so incredibly helpful in answering all of my questions and has always been so kind and understanding. At my appointment with Dr. D, he was so thorough and informative. He answered all of my questions big and small and got me to a point prior to surgery that I knew exactly what to expect afterwards. He fully explained the process of the surgery, so I understood exactly what he would be doing to remove the capsule and implants. After surgery he made sure to follow-up with me to make sure I was doing okay and to make sure I didn't have any issues/ concerns. He is empathetic and has the best bedside manner. I would recommend him to anyone and everyone that is looking to have surgery – big or small."
- S.D. /
Google /
Oct 09, 2019
"I will be seeing Dr D in October. He will be fixing years of BOTCHED work. His staff are pleasant, insightful and all around awesome. Its a big deal to take my case on and I'm proud to say even before the work is done, I have FINALLY made the right choice. AND I'm coming all the way from Canada! Im soooo freaking excited!"
- S.E. /
Google /
Sep 14, 2019
Previous
Next
For those who are ready to make some changes to their skin but aren't sure about having an invasive procedure, Thermage is a great solution. Thermage is performed in-office and does not require anesthesia. Dr. Domanskis may prescribe an oral pain medication to be taken prior to the procedure. While the procedure results in limited pain, there can be some discomfort for some patients. This laser device uses radiofrequency energy waves to target problem areas on the face, as well as on specific areas of the body. It can help reduce the appearance of wrinkles and saggy skin, and smoothen and soften skin irregularities. It is a noninvasive procedure that has very little downtime afterwards, so patients can resume their busy schedules without missing a beat.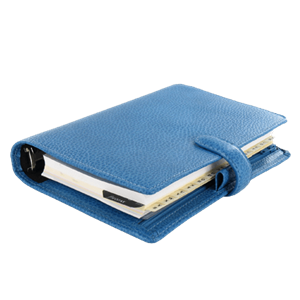 Plan Your Procedure
Average Cost

$1,500

-

$3,000

Recovery Time

None

Average Procedure Time

2 Hours

Procedure Recovery Location

Office Visit
Contact Us
The technology behind Thermage is radiofrequency waves applied directly to the areas that need improvement using both a cooling and heating technique to affect the collagen fibers below the skin's surface. A grid is temporarily marked on the areas to be treated. A lubricant is applied and a grounding protective pad is also placed on the skin. Then, the electrode is applied to the skin to determine the optimum settings. This is followed by applying about 600 individual bursts of waves directly to the skin. Each wave lasts about 1.6 seconds and during this time, the skin is cooled to prevent damage to the epidermis. During this process, the collagen is disrupted by heat and shrivels/contracts and finally cools again. The latter decreases the unpleasantness of the pulse.
The procedure takes about one hour. The grid pattern is removed as is the grounding pad. Any redness or swelling is very unusual. Thermage helps about 80% of the people that our office works on, and in most cases, the results are immediately apparent. It is the least effective in someone with severe sun-damaged skin.
How Long Does A Session Last?
Sessions vary according to what is being done. Typical facial sessions last up to 45 minutes. Body treatments can last up to 90 minutes. Areas that are targeted include the area around the eyes, the jawline, and the neckline. Those are often the regions that we see sagging and wrinkles.
Thermage can be used on other parts of the body, not just the face. Body treatments can help reduce unsightly bulging, dimples, and wrinkles. We already know that the signs of aging aren't just limited to the facial area, so why not treat the entire body? The process works the same regardless if it is performed on the face, tummy or thighs.
Side Effects and Downtime?
Although all patients are different, the most common side effect is a slight redness to the skin within the treatment area. Because this is a noninvasive treatment, downtime is minimal. Most patients resume normal activity directly following treatment.