After weight loss surgery is a follow-up cosmetic surgery for those who have lost a significant amount of weight of around 100 pounds. It is commonly performed for bariatric weight loss patients where loose skin resides on the body. One of Dr. Domanskis' specialties is body contouring after a very large weight loss. He has extensive experience and expertise in this field, and he also founded the American Society of Bariatric Plastic Surgeons and serves as its current President. During weight loss, as the body shrinks to the ideal weight, the skin grows noticeably loose, especially around the areas of the abdomen, breasts, arms, legs, buttocks and even the face. This surgery helps to complete the weight loss transformation by trimming the excess skin and tightening the underlying tissues. Patients who are considering this surgery should be close to their goal weight.
Reviews
"I will be seeing Dr D in October. He will be fixing years of BOTCHED work. His staff are pleasant, insightful and all around awesome. Its a big deal to take my case on and I'm proud to say even before the work is done, I have FINALLY made the right choice. AND I'm coming all the way from Canada! Im soooo freaking excited!So I had my surgery in early October. It was quite the case although Dr D has such great energy all the fear I had was alleviated. I had a few issues after the fact that caused me to return to him and Orange County (basically the poor skin quality from all the previous surgeons BOTCHED work). Again he was unphased. He's a genius, talked me through all steps, what we should do and my aftercare. Rachelle and himself took great care of me. Also nurse Julie I'd highly recommend if travelling alone which I was this time. He makes himself available to you 24/7 which you pretty much never see. HIs work is amazing, hes pleasant, kind and compassionate as is Rachelle. I wish I had gone to him in 2012 like I had initially planned. If I could rate him 100 out of 10 I would.Love his and his teamSE"
- S.E. /
Google /
Nov 28, 2019
"So I'm complicated. Years of botched work from prior surgeons. Nothing phases Dr Domanskis. He always has a plan. I'm travelling from Canada, he's amazing. I have his cell. He always answers, and I'm high mtce. I've never seen such skill and compassion. His staff are amazing. There IS no better surgeon and trust me I know. These were all breast complications but he also did ab etch and let me tell you it's amazing work! Pics to come. I love him and his staff! Xo"
- S. /
Healthgrades /
Nov 19, 2019
"Dr. Domanskis has performed surgical procedures on both, wife and I and he is by far the best. His knowledge and patient centric approach making you comfortable by informing you on every step of the way was more than we hopped for. What an outstanding doctor !! Well done Dr. Domanskis."
- C.B. /
Yelp /
Oct 21, 2019
"Dr. Domanskis is the best Plastic Surgeon! I would give him 20 stars if I could. He just performed an En Bloc Capsulectomy on me 3-weeks ago, tomorrow. I am pleased with the results, I feel great and am so happy that I had this done. I feel great after just 3-weeks post-surgery, it's unbelievable.When I initially called his office to schedule my Consultation with Dr. D, Rachelle took my call and was so incredibly helpful in answering all of my questions and has always been so kind and understanding. At my appointment with Dr. D, he was so thorough and informative. He answered all of my questions big and small and got me to a point prior to surgery that I knew exactly what to expect afterwards. He fully explained the process of the surgery, so I understood exactly what he would be doing to remove the capsule and implants. After surgery he made sure to follow-up with me to make sure I was doing okay and to make sure I didn't have any issues/ concerns. He is empathetic and has the best bedside manner. I would recommend him to anyone and everyone that is looking to have surgery – big or small."
- S.D. /
Google /
Oct 09, 2019
"I will be seeing Dr D in October. He will be fixing years of BOTCHED work. His staff are pleasant, insightful and all around awesome. Its a big deal to take my case on and I'm proud to say even before the work is done, I have FINALLY made the right choice. AND I'm coming all the way from Canada! Im soooo freaking excited!"
- S.E. /
Google /
Sep 14, 2019
Previous
Next
Weight loss patients often realize the need for skin removal surgery when the following conditions become evident as they near their goal weight:
Sagging breasts
Loose folds of skin around the abdomen
Hanging skin and fat pockets around the hips
Sagging skin and excessive wrinkling around the buttocks area
Hanging skin from the inner thigh to the knee area
"Bat wings" or loose skin on the underside of the arms
"Turtle neck" or loose skin around the neck
Many of these conditions are inevitable after any major weight loss because skin, when stretched for a long time, loses its elasticity and fails to shrink back as the body becomes smaller.
After weight loss surgeries are ideal to trim down this excess of skin resulting in a tighter and firmer appearance. Many surgeons recommend grouping certain treatments together as they relate to the lower or upper body in order to minimize the risks of complications. An example of how a surgeon may group the surgeries include:
The upper body: Procedures such as liposuction, breast lift, tummy tuck and arm lift may be performed.
The lower body: Procedures such as liposuction, butt and thigh lift, lower body lift may be performed.
After weight loss surgery is considered a major operation in which the patient is put under general anesthesia. The number of hours it takes to complete this surgery varies, but on average it is between 4-7 hours. Overnight stay in the hospital is required so that patients can be closely monitored. While scarring is a part of this surgical process, a skilled plastic surgeon will make every effort to ensure that the incisions are kept as inconspicuous as possible. Post-surgery care is also prescribed so that the scars will heal properly. For many patients, the results after surgery are so positive and impactful, they are life-changing.
Since this type of surgery is often a combination of procedures, the cost will vary based on the number of procedures performed. There are also other factors that will increase the costs such as surgical settings, hospital stay, existing medical conditions, etc. On average, patients should expect to pay a minimum of $10,000-$15,000.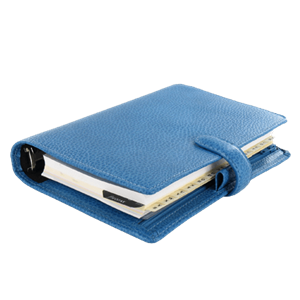 Plan Your Procedure
Average Cost

$5,000

-

$20,000

Recovery Time

2-4 Weeks

Average Procedure Time

2-6 Hours

Post-op Follow-up

6 Months

Procedure Recovery Location

In/Out-Patient
Contact Us
After Weight Loss Surgery FAQs
Typical body parts that are addressed for surgery are the abdomen, buttocks, upper thighs, breasts, arms and neck. The most common areas for improvement include the breasts and abdominal area, which can usually be done at the same time. During the course of losing weight, the areas of loose skin will become more obvious and it is usually around this time that patients begin consulting with a plastic surgeon.
Before moving forward with this procedure, patients should be at or near their goal weight. Sometimes, removing the loose skin helps accelerate weight loss. This is the case when loose skin gets in the way of the patient's daily physical activities.
Will Insurance Cover The Cost?
Insurance companies, for the most part, will not cover the expenses associated with cosmetic surgery. However, coverage does vary and sometimes may apply to weight loss patients where loose skin becomes a medical problem. Our billing coordinator works to provide accurate estimates and will thoroughly check the benefits of each provider.
Related Procedures